New Net 30 Vendor Updates
In today's post we'll cover several new net 30 vendor updates. From new products, reduced fees, easier requirements, and reporting additions; getting business credit is easier than ever.
When you obtain a net 30 account with a vendor or supplier you have the opportunity to purchase their products and/or services up to your approved credit limit. With net 30 terms, you have to pay for your purchase in 30 days.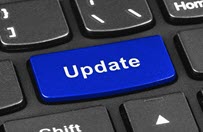 Getting net 30 credit terms from vendors and suppliers is an important step in the business credit building process. With net 30 terms, you show how your company can manage short term financing.
This is why it's important to ensure your net 30 accounts report to a single or multiple business credit reporting agencies. The three major business credit reporting agencies are Dun & Bradstreet, Experian Commercial and Equifax Small Business.
There are also many other agencies to familiarize yourself with such as Creditsafe, Ansonia and Paynet. You may have heard about the Small Business Financial Exchange (SBFE) but they are a trade association that is governed by the small business lending industry.

Now, before you apply for a new net 30 account, it's important to ensure your business is credit ready. You should have an EIN number, business address, company phone number and email address established just to name a few.
The good news is the following vendors have made some exciting updates to their credit offerings and report to the business credit reporting agencies. Below, you'll notice the previous terms have been crossed out.
Let's go over each net 30 vendor and what their updates are.
Net 30 Vendor – The CEO Creative
CEO Creative provides custom design and branding services, electronics, office supplies and business accessories. They recently introduced new products, branded hats, t-shirts, hoodies and more.
To apply for a net 30 account, go to=> http://vendorcreditline.com
Requirements: $

79

$49 yearly membership fee
At least

90

30 days in business
Receive up to a $1,100 Net 30 Account
No personal credit check & no personal guarantee
Reports monthly as a $1,100 credit limit to Equifax Business & Creditsafe
Instructions to Apply
Fast Approval – may need EIN letter & driver's license
Shop via Net 30 – minimum order $40
Get 10% off using coupon code BCIC10 (annual fee or product order)
Reports monthly as a $1,100 credit limit to Equifax Business & Creditsafe
Net 30 Vendor – JJ Gold International
JJ Gold International offers gift baskets, hair & beauty products, home & décor, men's shop, jewelry and accessories. They have recently increased their product catalog and added designer sunglasses.
To apply for a net 30 account, go to: http://net30gold.com
Requirements:
90

30 Days in Business
Receive a Net 30 Account
Reports to D&B
Now Reports to Creditsafe & Equifax Business (NEW)
Get Credit Limit Increases Easily
How to Apply
Step 1 Go to=> http://net30gold.com
Apply for a Business Net 30 Account

$99

$0 annual membership fee
Step 2
To Qualify for Net 30 – purchase minimum must be

$100

$80
To process order, must pay

50%

30% upfront
Only Net 30 purchases are reported to D&B, Equifax Business & Creditsafe
*Customers with 3 or more orders will have down payment waived
Request a Credit Limit Increase in 60 days
With JJ Gold you have the opportunity to increase your credit limits after 60 days of account opening. It's important that you have several purchases with them before making this request.
Remember, when it comes to requesting a credit limit increase, a vendor will review your account history to determine if an increase is justified.
Example:
$350 Existing Credit Limit
After 60 days you request a Credit Limit Increase
Results => Credit Limit Increased to $750
Remember – a credit limit increase approval is primarily based on repayment history and credit usage
Note – Pay all invoices on or ahead of the due date
With these new updates, you have the opportunity to get credit for your startup or existing business easily.
Looking for more ways to build business credit? Become a member of my Business Credit Insiders Circle and gain access to a proven step-by-step business credit building system. A system that provides you access to vendor lines of credit, fleet cards, business credit cards with and without a PG, funding sources and lenders that report to all the major business credit bureaus. Submit your name and email below for details and receive a free business credit building audio seminar and newsletter ($497 value) =>

To Your Success in Business and in Life!
Did This Blog Help You? If so, I would greatly appreciate if you like and shared this on Facebook and Twitter.
About the author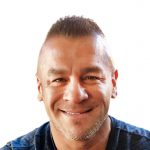 Marco Carbajo is a business credit expert, author, speaker, and founder of the Business Credit Insiders Circle. He is a business credit blogger for Dun and Bradstreet Credibility Corp, the SBA.gov Community, Business.com, About.com and All Business.com. His articles and blog; Business Credit Blogger.com,  have been featured in 'Fox Small Business', 'American Express Small Business', 'Business Week', 'The Washington Post', 'The New York Times', 'The San Francisco Tribune','Alltop', and 'Entrepreneur Connect'.