Net 30 Vendors for Building Business Credit
In today's post we're going to share with you our top five net 30 vendors for building business credit. Best of all, these five vendors will extend credit to your business without a personal credit check or personal guarantee.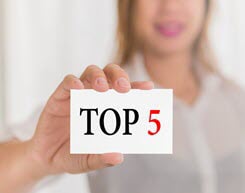 Whether your business is just getting started or if you've been in business for some time, these five vendors will provide you a jump start in building business credit.
As you know, establishing a credit file for your business occurs when companies, suppliers, vendors, lenders, etc. share your payment experience with an agency they share data with.
First, let's cover why you should use a net 30 vendor?
When you get approved for a credit line with a vendor you have the ability to purchase their products and services on credit and defer payment for 30 days. This allows you to conserve cash flow while establishing business credit at the same time.
To get approved there are minimum requirements that virtually any business can meet. Such as an incorporated business, employer identification number, business bank account, etc.
The vendors we list in this post will not require a credit check or personal guarantor. This allows you to create a clear separation between you and your business.
Look at vendor credit as a stepping stone to greater financing opportunities. With multiple tradelines reporting, you provide other credit grantors the ability to assess how you manage your business credit. They assess your creditworthiness by pulling your business credit report.
Why build business credit?
Click to continue …