Revolving Business Lines of Credit
To be successful in today's fast paced, expanding and rapidly changing business world, business owners must do all that they can to have access to capital. One of the most important factors that determine whether you succeed is your ability to establish this financial flexibility.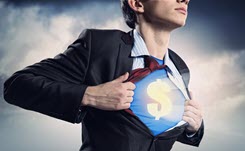 As you know access to capital is the lifeblood of a business.  Capital comes in many forms and includes cash flow from sales and other sources of revenue that your business generates. It can also come from cash injections made by you from personal savings and investments.
Unless you can pay for unexpected expenses, inventory or other items as needed, you run the risk of a cash flow shortage. To avoid this the quickest solution is having access to revolving business lines of credit.
In today's post we are going to talk about how revolving business lines of credit can transform your business. You'll learn 7 key benefits and we'll even show you how to get access to 4-5 revolving business lines of credit in 14-20 days.
What is a revolving business line of credit?
Click to continue …