Capital One Spark Cash for Business Review
As you know I'm a big advocate for getting business credit cards that only report to the business credit reporting agencies. That's why I'm so passionate about our Unsecured Business Credit Lines program because it's specifically designed to help you acquire 4-5 business credit cards that report only to the business credit agencies not personal credit.
However, another type of card that is important for you to be knowledgeable about are business credit cards that build your business credit but also report to your personal credit as well.
In today's post, we are going to review one of those types of business credit cards that reports to both personal and business credit reporting agencies: The Capital One® Spark® Cash for Business card.
The Capital One® Spark® Cash for Business card is one of the best and easiest business rewards credit card programs out there.  In a nutshell, if you want to earn money back on your business expenses then this card may be a card worth checking into to.
What first got my attention is the incentive for opening this card. You get a welcome offer of $500 if you spend $4,500 in the first three months. But what was even more exciting was the 2% cash back on every dollar you spend.
So, in the first 3 months of having this card you can get a total of $590 cash back from the $4,500 spent. A $500 bonus + $90 cash back reward. Not bad at all!

Capital One® Spark®Cash for Business: How it Works
This card is simple and straightforward.
You get 2% cash back for every dollar you spend on the card, period. No bonus categories, time limits, spending limits, points or any other rewards.
If you want to make a comparison to other cards, the only personal and business credit cards that offer higher rewards rates then this have awards that are limited to travel. This card gives you cash back on every dollar you spend no matter where you spend it.
What I like about this card is that your rewards won't ever expire and you can redeem your cash back rewards regardless of the amount and at any time. No cash reward threshold or time frames to worry about. Let's face it, you have a business to run.
In my opinion, this is a card where you want to pay your balance in full every month.  If you do choose to carry a balance you can save your business the most money by making the highest monthly payment it can afford to eliminate any business debt as fast as possible.
Let's review the pros and cons of this business credit card so you can make an informed decision on whether this card is right for your company.
The Pros of the Capital One® Spark® Cash for Business
Use Spark® Cash across all your business spending, with no categories to limit your purchasing.
Get unlimited cash back of 2% on all business purchases which could mean thousands of dollars each year going back into your business.
Use your card anywhere in the world with no foreign transaction fees.
Receive a $500 welcome bonus when you spend $4,500 in the first 3 months after approval.
Get employee cards at no additional charge.
Receive fraud alerts via phone, text or email when there is suspicious activity.
Reports to the business credit reporting agencies.
The Cons of the Capital One® Spark® Cash for Business
Reports to your personal credit reports
No 0% introductory offer
No additional rewards or points for spending on travel
17.99% (Variable) APR for purchases
17.99% (Variable) APR for balance transfers
$59 annual fee (no annual fee for the 1st year)
Do you qualify?
First things first, if you apply for this card it's important to know they will pull all three credit reports (Equifax, Transunion & Experian). Unfortunately, while most card issuers pull from one agency, Capital One® uses all three.
On the plus side, getting a card with a major card issuer like Capital One® is a plus for your business. Capital One® has various other credit products they may offer you as your business establishes a positive history with them.
Capital One® Spark® Cash for Business Requirements
Strong personal credit (700-739 FICO® Scores)
No bankruptcies
No defaults on any loans
No late payments of more than 60 days on any credit card, medical bill, or loan in the last year
Must have a loan or credit card for 3 years or more with a credit limit above $5,000 (excludes authorized user accounts)
For business credit reporting purposes, you will need to supply your company's EIN on the app
The Capital One® Spark® Cash for Business card is a solid option if you plan to spend a great deal on your business credit card.  In fact, you will need to spend at least $2,950 a year on the card just to make up for the annual fee of $59 per year.
Although this card reports both to personal and business credit agencies, this is one of the best cards for a business if it has a variety of expenses that are not in one specific category, like gas or travel. If you like to keep things simple then this rewards business credit card may be right for your business.
Want to apply for high limit business credit cards that only report to the business credit reporting agencies? Submit your information below and we will contact you within 24 hours. Plus receive my FREE business credit seminar audio & newsletter ($597 value) =>

To Your Success in Business and in Life!
Did This Blog Help You? If so, I would greatly appreciate if you like and shared this on Facebook and Twitter.
About the author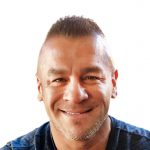 Marco Carbajo is a business credit expert, author, speaker, and founder of the Business Credit Insiders Circle. He is a business credit blogger for Dun and Bradstreet Credibility Corp, the SBA.gov Community, Business.com, About.com and All Business.com. His articles and blog; Business Credit Blogger.com, have been featured in 'Fox Small Business', 'American Express Small Business', 'Business Week', 'The Washington Post', 'The New York Times', 'The San Francisco Tribune','Alltop', and 'Entrepreneur Connect'.