How to Get Business Credit
Are your business' debts showing up on your personal credit reports?
In this post I will cover how to get business credit while protecting your own personal credit. Now keep in mind, having strong personal FICO® scores gives you excellent leverage when acquiring business financing.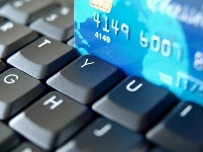 However, a strong business credit rating showing credit diversity enables your business to show lenders it can stand on its own for financing. With a creditworthy business you can secure much greater financing with higher credit limits compared to relying solely on personal credit.
To accomplish this the first thing to understand is your business must establish a business credit report with all three major business credit reporting agencies; Corporate Experian, Equifax Small Business, and Dun & Bradstreet.

Each of these business credit reporting agencies serves various segments of the industry. Corporate Experian is used by many credit card companies and non-traditional business lenders. Equifax Small Business is widely used by banks whereas Dun & Bradstreet is used mainly by suppliers, leasing companies, etc.
Not being listed is one of the most common reasons for getting denied business credit. For example, let's say you're applying for a commercial line of credit with a major retailer and part of the credit review is pulling a D&B report on your company. Unfortunately, your business does not have a report with D&B for the retailer to review so you get declined for credit.
This happens all too often so the first step is to make sure your business is ready to start applying for credit. Even if you are already incorporated or have been in business for a while, you need to determine how your overall business is seen by lenders, suppliers, insurers, investors, and more.  I'm sure you know your business was worth the risk for you, but is it worth the risk for them?
Banks and lenders will require seeing that your business is in lending compliance. Some of the items include:
State Records – your entity must be open, active and in good standing.
Business tax identification – your tax identification (EIN) must match your state filing.
Business licenses – all applicable business licenses must be filed.
Dun & Bradstreet – DUNS number and file must be open with a credit history and positive score.
Business operations – business phone, commercial address, web site, bank accounts, etc. must be structured and properly listed with the appropriate directories.
Please keep in mind, these items are just an overview of what you need to accomplish. There are over twenty main foundational items for building strong business credit ratings. Getting approved for business credit is all about paying attention to the details; it matters to lenders.
Here's a FREE eReport on How to Build Credit for Your Business:

Once you have completed lending compliance you can start acquiring commercial lines of credit from suppliers. These credit lines report solely to your business credit reports. In addition, you can obtain unsecured lines of credit in the form of business credit cards that also report solely to your business credit reports.
The bottom line is a lender compliant business with strong and diverse credit files with all three business credit reporting agencies will make the process of acquiring business credit and funding much faster and easier. More importantly, you can stop putting your personal credit at risk and start leveraging the creditworthiness of your business.
"The longer you delay establishing business credit, the longer you delay taking advantage of business loans." – Wells Fargo Bank
Ready to get business credit without putting your personal credit at risk? Become a member of my Business Credit Insiders Circle and gain access to a proven step-by-step business credit building system. A system that provides you access to vendor lines of credit, fleet cards, business credit cards with and without a PG, funding sources and lenders that report to all the major business credit bureaus. Submit your name and email below for details and receive a free business credit building audio seminar ($597 value) =>

To Your Success In Business and in Life!
Did This Blog Help You? If so, I would greatly appreciate if you like and shared this on Facebook.
About the author
Marco Carbajo is a business credit expert, author, speaker, and founder of the Business Credit Insiders Circle. He is a business credit blogger for Dun and Bradstreet Credibility Corp, the SBA.gov Community, and All Business.com. His articles and blog; Business Credit Blogger.com, have been featured in 'Fox Small Business','American Express Small Business', 'Business Week', 'The Washington Post', 'The San Francisco Tribune','Alltop', and 'Entrepreneur Connect'.
Image courtesy of FreeDigitalPhotos.net