Startup Business Credit Cards
Thinking about starting a business?
The early stages of starting a new business are an exciting yet stressful time for many people. It involves key financial decisions such as determining the legal structure of your business to registering a business name to choosing a business location and so on.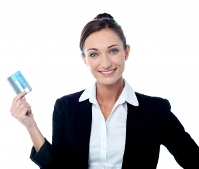 On top of that every startup needs access to capital. Whether you are trying to get your company off the ground or ready to expand, access to funding can help avoid future cash flow problems.
Unfortunately, the first consideration for startups is personal financing through personal credit cards.

This not only puts a business owner's personal credit at risk, but also co-mingles your personal and business expenses which are a big mistake on so many levels.
Instead, startup business credit cards can provide the high credit limits, the separation, and credit protection that a business owner needs, while providing long term and lasting benefits for the business itself.
By obtaining unsecured revolving lines of credit via startup business credit cards you can access the credit you need plus take advantage of all the additional benefits these cards offer.

Some of the benefits include:
Tracking business purchases – Startup business credit cards provide an easy way for you to track company purchases and spending patterns making it simple for bookkeeping.
Protect personal credit scores – While there are many business credit cards you can choose from only a few protect your personal credit ratings. The business credit cards I suggest only report to the business credit reporting agencies.
High credit limits – High limit business credit cards for startups offer much greater credit limits than you can obtain on personal credit cards. This means you have greater spending power.
Build business credit reports – Obtaining business credit cards for your startup will also enable you to establish your company's business credit reports. A creditworthy business is an asset that can open you up too much greater financing opportunities.
Perks and Rewards – Like all credit cards, startup business credit cards have its own share of benefits for business owners. This can include special discounts; cash back rewards, purchase protection and so on.
Where can I find the best business credit cards for my startup?
To apply for the best small business credit cards that don't report to your personal credit reports, have high credit limits, plus build your business credit reports require a few specific qualifications.
First, you must have 680+ FICO® scores and less than 50% debt to credit ratios on personal revolving credit card accounts. Second, no bankruptcies or excessive inquiries in a short period of time. You can always remove inquiries from your credit report if that's an issue.
Read to apply for startup business credit cards that build your business credit? Submit your information below and a funding specialist will contact you within 24 hours. Plus receive my FREE business credit seminar audio ($597 value)=>

To Your Success In Business and in Life!
Did This Blog Help You? If so, I would greatly appreciate if you like and shared this on Facebook.
About the author
Marco Carbajo is a business credit expert, author, speaker, and founder of the Business Credit Insiders Circle. He is a business credit blogger for Dun and Bradstreet Credibility Corp, the SBA.gov Community, About.com and All Business.com. His articles and blog; Business Credit Blogger.com,  have been featured in 'Fox Small Business','American Express Small Business', 'Business Week', 'The Washington Post', 'The New York Times', 'The San Francisco Tribune','Alltop', and 'Entrepreneur Connect'.
Image courtesy of FreeDigitalPhotos.net