Build Business Credit Video
Establishing a creditworthy business provides remarkable benefits and gives a business owner unique financial advantages in the marketplace. Similar to establishing one's personal credit; a business needs to build positive payment history.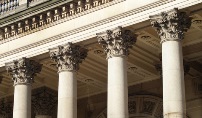 While consumer credit agencies such as Equifax, Experian, and Transunion report the financial behaviors of consumers; the business credit agencies such as Dun and Bradstreet, Small Business Equifax and Corporate Experian report the financial behaviors of businesses.

Each stage of the credit building process serves a specific purpose and enables a company to progress and enhance its credit capacity.
In this short video recording I did with AllBusiness.com let's cover the following question:
What are the four tiers of building business credit?
What tier level of credit  have you established for your company?
Are you ready to start build your business credit? Become a member of my Business Credit Insiders Circle and gain access to a proven step-by-step business credit building system. A system that provides you access to premium vendors, business credit cards, funding sources and lenders that report to all the major business credit bureaus. Submit your name and email below for details and receive a free audio seminar ($597 value) =>

Marco Carbajo is a business credit expert, author, speaker, and founder of the Business Credit Insiders Circle. He is a business credit blogger for Dun and Bradstreet Credibility Corp, the SBA.gov Community, and All Business.com .His articles and blog; Business Credit Blogger.com,  have been featured in 'American Express Small Business', 'Business Week', 'The Washington Post', 'The San Francisco Tribune', 'The Scotsman Guide', 'Alltop', and 'Entrepreneur Connect'. You can also find Marco on Google+.