Best Way To Build Credit
Once you have gone through all the necessary steps for your business to be lender compliant you can begin establishing credit.
You may have jumped ahead of yourself and already applied for one or two business credit cards using your personal credit but don't worry the whole purpose of this post is to share with you the best way to build credit for your company.

During the early stages of the process you've probably heard about applying for credit with vendors and suppliers since they are more willing to extend credit to companies with little to no credit. However, what you don't hear about is how to properly use the credit once you have it.
Simply getting approved for vendor credit does not establish positive payment history for your business. It takes usage and payment behavior patterns for creditors to determine how responsible your company is at meeting its financial obligations.
When it comes to the best way to build credit for your business there are three key things to take into consideration.
1) Credit usage –Make ongoing purchases using your existing credit lines. This will establish a payment trend which ultimately helps you appear as a good risk. The longer the payment history the greater the impact it has on your business credit scores.
2) Debt to credit limit ratio – The amount of debt to credit available plays a major role in credit scoring. A maxed out credit line shows that your company is overextended and may be experiencing financial challenges. Keep your debt to credit ratios at no more than 50%.
3) Pay better than terms – With vendor credit the invoices you receive will have due dates ranging from net 10, net 30 to net 60 days depending on the supplier. Paying ahead of the due date can have a big impact to your credit scores. For example, when you make a purchase pay the invoice in full at least 15 to 20 days ahead of the due date. Paying 10-20 days ahead will show potential creditors that you pay better than terms.
After three to six months of positive payment history request a credit limit increase. Large credit limits show potential creditors that your company can handle the credit exposure.
In addition, large credit limits show potential lenders that other creditors believe your company is a good credit risk. Don't expect a lender to extend $50k of credit to your business when the most your business has ever been approved for is $5k.
Your future credit approvals will be based upon many factors including but not limited to your business credit ratings, credit limit recommendation, payment history, debt to credit ratios, and credit limit amounts.
Getting approved for credit is simply an opportunity; the best way to build credit is really how you use it.
Ready to start building your business credit? Become a member of my Business Credit Insiders Circle and gain access to a proven step-by-step business credit building system. A system that provides you access to vendor lines of credit, fleet cards, business credit cards with and without a PG, funding sources and lenders that report to all the major business credit bureaus. Submit your name and email below for details and receive a free business credit building audio seminar ($597 value) =>

To Your Success In Business and in Life!
Did This Blog Help You? If so, I would greatly appreciate if you like and shared this on Facebook.
About the author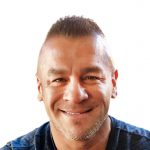 Marco Carbajo is a business credit expert, author, speaker, and founder of the Business Credit Insiders Circle. He is a business credit blogger for Dun and Bradstreet Credibility Corp, the SBA.gov Community, and All Business.com. His articles and blog; Business Credit Blogger.com, have been featured in 'Fox Small Business','American Express Small Business', 'Business Week', 'The Washington Post', 'The San Francisco Tribune','Alltop', and 'Entrepreneur Connect'.