Business Credit Ratings
Why do company credit ratings play such an important role in your success?
Well I'm sure you can think of quite a few but let's cover some of the main reasons why others may want to know the financial history of your business.
As you know a business credit report can paint a very positive or negative picture of your company's creditworthiness so ensuring that you have solid ratings should be a top priority.

What if a potential investor or aspiring business partner decides to check your business credit ratings?
You can possibly lose funding or even a valuable partner in business if your reports raise concerns.
Another obvious reason your ratings are so vital is creditors, lenders, and suppliers use it to determine whether or not they will be willing to extend credit to your business.
If you have strong ratings you will not only receive larger credit limits but also save thousands of dollars in interest by obtaining the best available rates.
Finally, did you know that even potential employees review company credit ratings to help them determine how secure they will be if they decide to work for your company?
All of these are compelling enough reasons for you to get listed with the major business credit bureaus and establish strong ratings.
Here are three business credit ratings essential to your company:
Dun and Bradstreet – Paydex Score
DNB is the leading provider of business information for over 165 years and it contains more than 130 million business records. Getting your company listed with this bureau first requires that you obtain a DUNS Number. This is an essential step in the business credit building process since it's the most widely used risk assessment tool used by suppliers and creditors today.
Now if you're not familiar with the Paydex score it's basically a unique dollar-weighted numerical indicator of how your company pays its bills with scores ranging from 1-100.
Similar to how lenders use FICO scores to determine a consumer's creditworthiness a supplier or lender uses a company credit rating like Paydex to determine a company's creditworthiness.
Equifax Small Business Credit Risk Score

Even though Equifax is more widely known as a consumer credit agency its business credit rating offers suppliers and lenders the insight on your business to make quicker credit decisions.
The score is developed using information from the Equifax Small Business Enterprise database along with banking and leasing information from the Small Business Financial Exchange.
In order for your business to get listed with this bureau and establish a rating requires that a data supplier of Business Equifax furnish your company information.
This could be a supplier, lender, leasing company or bank that your business has a relationship with.
Corporate Experian –Intelliscore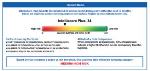 Experian also uses a rating system for companies designed to predict payment delinquencies known as Intelliscore. The score ranges from 0 to 100 with higher scores meaning less risk.
Establishing a rating also requires a lender or supplier to furnish your data because all data supplied to this bureau is third-party sourced.
Even though each of these bureaus has similar data collection and reporting methods, they all have unique and proprietary credit rating systems that you should definitely become familiar with.
With strong business credit ratings you can have the confidence and security knowing that anytime a potential investor, partner, lender or supplier views your profile they will have a positive outlook on your company.
Which bureau do you currently have a rating with?
Ready to establish your business credit ratings with all three major bureaus? Become a member of my Business Credit Insiders Circle and gain access to a proven step-by-step business credit building system. A system that provides you access to vendor lines of credit, fleet cards, business credit cards with and without a PG, funding sources and lenders that report to all the major business credit bureaus. Submit your name and email below for details and receive a free audio seminar ($597 value) =>

To Your Success In Business and in Life!
Did This Blog Help You? If so, I would greatly appreciate if you like and shared this on Facebook and Twitter.
About the author
Marco Carbajo is a business credit expert, author, speaker, and founder of the Business Credit Insiders Circle. He is a business credit blogger for Dun and Bradstreet Credibility Corp, the SBA.gov Community, About.com and All Business.com. His articles and blog; Business Credit Blogger.com,  have been featured in 'Fox Small Business','American Express Small Business', 'Business Week', 'The Washington Post', 'The New York Times', 'The San Francisco Tribune','Alltop', and 'Entrepreneur Connect'.