Unsecured Business Loan Company
One of the toughest challenges facing business owners is qualifying for additional financing in today's strict lending environment.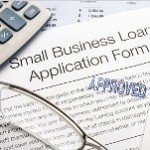 While many lenders place a strong emphasis on personal credit ratings, some rely on other factors that enable you to get the cash you need for your business without the demand for good credit.

Not too long ago we discussed the merchant line of credit which is a good solution if you are processing a decent amount of credit card sales on a monthly basis.
But what if your cash flow is not coming from credit card sales?
The good news is there is an unsecured loan company that lends strictly based on your company's cash flow. If you have been in business at least one year and have a business checking account you can qualify for this program.
Instead of using your company's monthly credit card volume, this lender uses your business checking account deposits as its basis for funding.
With total loan amounts up to $1,500,000 this unsecured loan company can provide your business the funding it needs with no credit check, low interest rates, easy monthly payments, and no collateral required.
Here is What You Get:
Aggregate Total Funding up to 37.5% of Annual Revenue
Business Requirements:
At least 12 months in business with a business license or state business registration documents.
Business checking account with at least $500 monthly ending balance.
Application Requirements:
$10k a month minimum in deposits
All industry types accepted (no law firms)
Fully completed application
Signed fee agreement and ACH form
Most recent three months bank statements (all pages)
Most recent three months merchant statements (only applies if business has a merchant account)
Copy of voided business account check
Copy of owner's ID (driver's license)
Copy of business license or state registration
Timeline:
Approvals in 24 hours from receipt of all required documents
Funding in 5 days from approval
36 – 48 month payback period
Loan payments made monthly
Rates:
Interest rates start as low as 5.5%
Cost:
Success based fee of 7% due upon funding and an application fee of $300
This unsecured loan company can provide your business the funding it needs without putting your personal credit and personal assets at risk. Before you apply for an unsecured business loan take the time to review our short video first which walks you through the entire application process.
(Serious Applicants Only Please)
*To apply for our unsecured business loan send an email to [email protected] to request a prequalification form. Be sure to specify "ACH business loan application request".
Keep in mind once you submit your request make sure you have all the required documentation to speed up the process since a loan specialist will be contacting you.
As a business owner it is important to familiarize yourself with programs like these so you can be fully aware of all the options that are available.
Looking for unsecured business credit? Become a member of my Business Credit Insiders Circle and gain access to a proven step-by-step business credit building system. A system that provides you access to vendor lines of credit, fleet cards, business credit cards with and without a PG, funding sources and lenders that report to all the major business credit bureaus. Submit your name and email below for details and receive a free business credit building audio seminar ($597 value) =>

About the author
Marco Carbajo is a business credit expert, author, speaker, and founder of the Business Credit Insiders Circle. He is a business credit blogger for AllBusiness, a subsidiary of Dun and Bradstreet and author of "Eight Steps to Ultimate Business Credit" and "How to Build Business Credit with No Personal Guarantee." His articles and blogs have also been featured in the SBA Community, American Express Small Business, Business Week, The Washington Post, The San Francisco Tribune, Scotsman Guide, Alltop, Entrepreneur Connect, and Active Rain.