Incorporation of a Business
Many small businesses consider themselves 'too small' to worry about the incorporation of a business. However, whether, you're a self-employed social media consultant or a landscaper, incorporating or forming an LLC business (Limited Liability Company) can be a smart idea.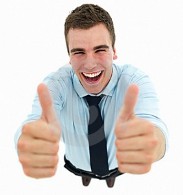 Here are the top five reasons it will benefit you:
#1 Liability protection
First and foremost, the LLC and the Corporation (C Corporation or S Corporation) protect the owner's personal assets from any liability of the company.

That is, if your company happens to be sued, your personal assets (i.e. property, savings accounts) are shielded from any judgment.
Of course, lawsuits are worst-case scenarios and there's a slim chance you'll ever run into legal problems. However, if you're sued as a sole proprietor, you'll be sued personally.
And that means everything – from your children's college fund to your retirement savings – is at risk. Also keep in mind that creditor judgments can last up to 22 years, so you need to worry not only about protecting the assets you have today, but the assets you'll have tomorrow.
#2 Taxes
Federal income tax rates can be lower for corporations than for individuals. And as a corporation, you may be entitled to additional deductions.
#3 Credibility
Adding an 'LLC' or 'Inc.' after your company name boosts your credibility in the eyes of some customers and partners.
#4 Business credit/capital
As a corporation or LLC business, it can be easier for you to access a line of business credit plus establish a business credit profile separate from your personal credit file.
As you know separating your personal credit from business will ultimately protect you from putting your personal credit and personal assets at risk when securing financing for your business.
And forming a C Corporation will be essential if you plan to seek Venture Capital funding.
#5 Added layer of privacy
With an LLC or a corporation, the company's 'registered agent' goes on public record, and not your home or business address (in most cases).
Fortunately, the incorporation process has been greatly simplified these days, so there's simply no reason to delay incorporating your business or forming an LLC.
So how do you even go about filing all the necessary paperwork and making sure that you've done it all correctly?
It is possible to handle all of your business filings yourself when starting a startup. It will require doing lots of research to be sure you're filing the correct documents, completing all of the forms, paying individual fees, and quite possibly hiring an attorney to advise you.
With a reputable business formation filing service such as CorpNet you can put an end to all the questions and confusion when it comes to incorporation of a business.
From choosing a business structure to reserving a name to filing with the Secretary of State, CorpNet can make the filing process quick and painless.
It can also apply for your Employer Identification Number (also known as a Federal Tax ID Number), the first step in incorporating your business.
Don't let the incorporation of a business stop you from getting your business off the ground when you have business formation services like CorpNet available to make the process fast and simple.
A portion of this original content by Nellie Akalp was written and published on Business Week.
About our guest author
Nellie Akalp is CEO of CorpNet, her second incorporation filing service based on her strong passion to assist small business owners and entrepreneurs in starting and protecting their business. Through the various "Do-It-Yourself" and "Business-Startup" services she has founded since 1997, she has formed over 100,000 corporations and LLCs. As CEO of CorpNet, she helps educate small business owners to incorporate a business, Form an LLC, or File a DBA, in any state, and in any county across the U.S.  To learn more about Nellie, view free guides on starting and running a business, receive a special discount, and see how she can help your business get off the ground quickly and affordably visit CorpNet today.