Business Charge Cards
Let's face it… many small business owners either use their personal credit cards and/or business credit cards to finance a
good portion of their company expenses.
Another type of card that you may want to consider using is a business charge card.
So what is a business charge card?
It's a specific kind of credit card that has all the convenience of a credit card without all the costly interest.
While business credit cards allow you to make purchases and carry a balance from one billing cycle to the next the disadvantage of having to pay interest on that balance can become pretty expensive. The difference with a charge card is that the purchases made must be paid in full each and every month.

Here are a few of the major advantages you should know:
Spending Control – The built in control over spending for your business is significant because charge cards will not allow you to incur a revolving debt like a credit card.
No Pre-Set Spending Limit – Your purchase limits will adjust with your use of the card, your payment history, credit scores, and financial status known to the issuer.
Perks and Rewards- Getting extra perks and rewards in return for simply paying your routine business expenses is a great incentive to use a charge card.
Protection – Several business charge cards offer insurance coverage that will replace items you've purchased with the card, as well as certain travel protections.
Detailed Reports – Having a detailed expense report allows you to easily track past charges plus maintain organized annual records that allow for tracking by spending category.
Here are the four business charge cards you should consider for your small business:
Keep in mind that Diners Club International will self contain your payment experience and will only report to the business credit bureaus if your account becomes delinquent.
As you can see business charge cards can offer much greater rewards, protection and perks without all the headaches of interest, debt accumulation and payment reporting that affects your personal credit.
What other types of credit cards are you using for your business?
Looking for true business credit cards? Become a member of my Business Credit Insiders Circle and gain access to a proven step-by-step business credit building system. A system that provides you access to vendor lines of credit, fleet cards, business credit cards with and without a PG, funding sources and lenders that report to all the major business credit bureaus. Submit your name and email below for details and receive a free audio seminar ($597 value) =>

About the author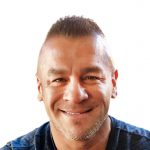 Marco Carbajo is a business credit expert, author, speaker, and founder of the Business Credit Insiders Circle. He is a business credit blogger for AllBusiness.com, a subsidiary of Dun and Bradstreet and author of "Eight Steps to Ultimate Business Credit" and "How to Build Business Credit with No Personal Guarantee." His articles and blogs have also been featured in American Express Small Business, Business Week, The Washington Post, The San Francisco Tribune, Scotsman Guide, Alltop, Entrepreneur Connect, and Active Rain.