Business Credit Score
One of the most important things you should know creditors look at to determine your company's creditworthiness is your business credit score.
Does your business have a positive credit file established with Small Business Equifax, Corporate Experian, and Dun and Bradstreet? The reason why this is so significant is because each creditor, lender, or supplier may pull a business credit report from one, two, or all three of these bureaus when you apply for credit.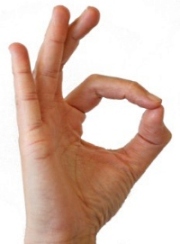 So, here are 5 ways to understand your business credit score making it easier for you to grasp how the scoring process works.
1) Credit:
The number of trade experiences, balances outstanding, payment habits, credit utilization and trends over time all play a role in what makes up your scores.

2) Account Types:
The types of credit your company has reporting such as trade credit, commercial credit cards, lines of credit, term loans, business leases, and letters of credit clearly show how your business handles various types of financing.
3) Inquiries:
The number of business credit inquiries or applications that are generated by your business. Excessive inquiries can have a negative impact on your scores so be selective on where your company applies for credit.
4) Public Records:
Recent filings, frequency and dollar amounts associated with liens, judgments or bankruptcies can have a severe impact on your company's scores.
5) Demographic Information:
Years on file, Standard Industrial Classification (SIC), North American Industry Classification (NAICS) code, and business size all play a role in the scoring process. As I mentioned on previous posts some industries are considered high risk so pay close attention to how you classify your business.
Keep in mind that your scores will tend to fluctuate with each bureau depending on what type of activity good or bad is occurring on your company files. Also, keep in mind that each of your files will be different with each bureau because not all creditors report your payment activity to all three of them.
For example, Corporate Experian uses more than 140 variables in its business scoring model and if one of your creditors reports solely to this bureau then this particular account will only appear on your Experian file.
Even though the scoring models used by the bureaus are all different these five factors make up the core of your business credit scores and should serve as a helpful guide for your company.
Ready to build your business credit scores? Become a member of my Business Credit Insiders Circle and gain access to a proven step-by-step business credit building system. A system that provides you access to vendor lines of credit, fleet cards, business credit cards with and without a PG, funding sources and lenders that report to all the major business credit bureaus. Submit your name and email below for details and receive a free audio seminar ($597 value) =>

To Your Success In Business and in Life!
Did This Blog Help You? If so, I would greatly appreciate if you like and shared this on Facebook and Twitter.
About the author
Marco Carbajo is a business credit expert, author, speaker, and founder of the Business Credit Insiders Circle. He is a business credit blogger for Dun and Bradstreet Credibility Corp, the SBA.gov Community, About.com and All Business.com. His articles and blog; Business Credit Blogger.com,  have been featured in 'Fox Small Business','American Express Small Business', 'Business Week', 'The Washington Post', 'The New York Times', 'The San Francisco Tribune','Alltop', and 'Entrepreneur Connect'.