Business Credit Bureau – Equifax
In a recent press release Equifax announced the launch of a small business program that now allows you to order your small business credit report.
This is great news for business owners because up until now the only way you could obtain a copy of your report was if your company was declined credit based on a member pulling your report.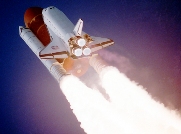 Here is a brief overview of the press release:
Equifax Inc. (NYSE: EFX) today announced the launch of its Small Business initiative with services to help businesses understand, monitor and strengthen their own credit performance as well as the credit health of the companies they're doing business with.
Through Equifax's new Small Business website (equifaxsmallbusiness.com), customers can purchase the Business Credit Report, to easily and cost-effectively check the credit reports of nearly 25 million firms, supplying smaller companies with the type of information to help reduce losses, establish business credit, and benefit from profitable business relationships.
The reports, available via credit card individually or in discounted multi-packs of five, help customers evaluate a potential partner or supplier as well as gain valuable insight into their own business credit score. Unlike others in the industry, Equifax has an exclusive partnership with the Small Business Financial Exchange (SBFE), an organization made up of more than 400 small business financial institutions with a database on more than 24 million companies. This exclusive relationship allows Equifax to combine this unique information with its own distinctive data to offer the most comprehensive, relevant and predictive industry information in the United States.
"Equifax is dedicated to supporting this important segment of the business population by giving them easy access to the same comprehensive business credit data available to larger corporations," said Dan Csont, Chief Marketing Officer, Equifax Commercial Information Solutions. "With a minor investment, a small business can prepare itself for large opportunities and mitigate risk."
Equifax Business Credit Reports which are simple to obtain, easy to use and interpret include:
A trade and lending summary showing a company's financial and non-financial obligations.
A public records summary detailing any judgments, liens, or business registration with secretaries of state.
Three scores to help evaluate a company's credit risk, payment history and likelihood of business failure.
To help keep an ongoing, watchful eye on critical partner, supplier and customer relationships, Equifax also offers Business Credit Monitoring and Alert services. This service tracks a company's credit report and sends a daily email if significant changes occur to it. Businesses also use the service to monitor their own business credit scores to help manage their own commercial credit.
To view the press release in its entirety titled Equifax Launches Small Business Program visit the Equifax web site.
SOURCE Equifax Inc.
With Experian launching its new Triple Score Business Credit Report and Dun and Bradstreet joining forces with Transunion and now Equifax announcing its own small business program it's clear to me that business credit is finally getting the much needed attention it deserves.
Ready to get your business listed with the major business credit bureaus? Become a member of my Business Credit Insiders Circle and gain access to a proven step-by-step business credit building system. A system that provides you access to premium vendors, business credit cards, funding sources and lenders that report to all the major business credit bureaus. Submit your name and email below for details and receive a free audio seminar ($597 value) =>

About the author
Marco Carbajo is a business credit expert, author, speaker, and founder of the Business Credit Insiders Circle. A business credit solutions membership helping business owners obtain business credit. He is a business credit blogger for AllBusiness.com, a subsidiary of Dun and Bradstreet and author of "Eight Steps to Ultimate Business Credit" and "How to Build Business Credit with No Personal Guarantee." His articles and blogs have also been featured in American Express Small Business, Business Week, the Washington Post, the San Francisco Tribune, Scotsman Guide, Alltop, Entrepreneur Connect, and Active Rain.