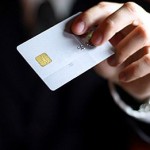 Many business owners across the country have experienced the cold shoulder from their banks and seen their credit lines reduced as a result of rising losses, the credit crisis, and economic uncertainty.  Are credit cards for small business on the rise or decline?
While major credit card issuers like Advanta have left the business earlier this year it's refreshing to see that banks like J.P. Morgan Chase card services announced today that it plans to launch four more credit cards specifically targeted at small-business owners! Among them will be a credit card that requires the cardholder to pay their balance in full each month similiar to Amex's card.
Richard Quigley, president of Chase Business Cards said "It's really going to be small businesses that are going to help pull the U.S. out of the recession." Now we have all known this from the very beginning of this financial mess but it's about time that these national banks realize it and do something about it.
Even though this is good news for small business owners there are some that see this as a strategy that banks are pushing simply because business credit cards aren't covered under the new regulations that restrict issuers from raising rates and fees on consumer credit cards. Whatever the reason is I believe that the more options small business owners have when it comes to credit cards the better. Hopefully Chase will roll out some true business credit cards but I do like that they are positioning themselves to compete with American Express.
Competition is a good thing and when it comes to small business credit cards the winner is the small business owner! For example, Chase's Ink Bold card—the first charge card offered by a Visa or MasterCard issuer—is aimed at business owners who want to avoid paying interest charges. It comes with a variable credit line that automatically adjusts to the business owner's spending patterns. Annual fees are $95, but the first year's fee is waived.
Here are some other aspects to Chase's new small business credit cards compared to Amex.
Chase's Four New Small Business Credit Cards – Ink Bold, Ink, Ink Plus and Ink Cash
*They are accepted at twice as many locations worldwide as American Express
* InkSM Bold — Chase's first pay-in-full  charge card with no interest
      charges 
– Ink Bold has no annual fee for the  first year and $95 thereafter
*InkSM — Developed for small business  owners seeking business-sized
      credit limits, flexible payment options  and online expense management
      tools with the ability to earn rewards  from business purchases with no
      limit on how many points may be earned  and the points do not expire.
-Ink has no annual fee.
*InkSM Plus — The solution for  small business owners seeking
      business-sized credit limits, flexible  payment options, online expense
      management tools and the ability to  earn rewards from business purchases
      including extra travel benefits  with no limit on how many points may be
      earned and the points do not  expire. Rewards points also are worth 25
      percent more when redeemed  for air travel through Ultimate RewardsSM and
      cardmembers  can earn an annual spend bonus of up to 25,000 points.
-Ink Plus has no  annual fee for the first year and $60 thereafter.
*InkSM Cash — Designed for small  business owners seeking unlimited cash
      back and accelerated earnings  on everyday business purchases: dining,
      fuel, home improvement and  office supplies. Ink Cash provides
      business-sized credit limits,  flexible payment options and online
      expense management tools.
-Ink Cash  has no annual fee.
Ouch! I'm sure Amex doesn't like to see this!
If you like to stay informed and here about the latest news regarding business credit be sure to subscribe to my blog. 
Better yet CLICK HERE to become a business credit member and discover what business credit can do for you!
By the way, what would you like to see more of on this blog? Any questions? Let me know 🙂
To Your Success!
Marco Carbajo
About the Author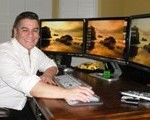 Marco Carbajo is a business credit specialist, author, speaker, and founder of http://www.startbusinesscredit.com . Want to learn more about how to build business credit and obtain unlimited financing for your business? Claim Marco's popular FREE business credit seminar ($597 Value), available by simply submitting your email below To Your Success! =>