Personal Credit and Business Credit
How is your credit-ability?
Do you know what types of credit and funding are available to you based on your personal credit and/or business credit profiles?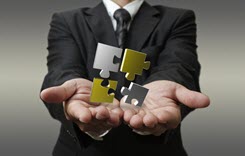 In this post, we are going to put the puzzle pieces together and show you how to determine what stage of credit ability you are at, what funding vehicles are available at each stage, and how to maximize the credit building process both personally and for business.
One of the most important things I want you to take away from this post is to understand that your credit scores for both personal credit and business credit are not the only factors that banks and lenders look at.
Click to continue …