How To Build Business Credit With Bad Personal Credit
Are you a business owner with bad personal credit?
Not sure how to go about building credit for your company?
If you want to know how to build business credit with bad personal credit then you've come to the right place.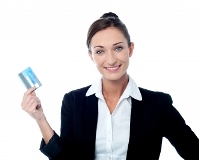 In this post I'm going to share with you what steps you should take to start establishing the creditworthiness of your business while at the same time work on repairing your personal credit ratings.
What you should not do is simply focus on building business credit while ignoring your own personal credit ratings. Both your business and personal credit play a vital role in all aspects of your life.
Click to continue …