Business Line of Credit Requirements
In today's post, I want to revisit a widely-discussed topic; business lines of credit. If you want to know what the requirements are to qualify, and the standards imposed for each type of business line of credit then keep on reading.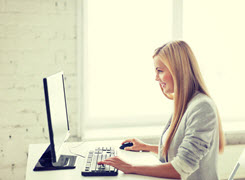 Given all the business line of credit requirements and options that are out there, it's important that you take some time to determine what your goals are, what the line of credit will be used for, and which options are available to you based on the requirements listed below.
The bottom line is making sure you pre-qualify for the right type of business line of credit at the right time can greatly impact your funding success, so let's go over the requirements in detail:
Click to continue …