New Net 30 Vendor Updates
In today's post we'll cover several new net 30 vendor updates. From new products, reduced fees, easier requirements, and reporting additions; getting business credit is easier than ever.
When you obtain a net 30 account with a vendor or supplier you have the opportunity to purchase their products and/or services up to your approved credit limit. With net 30 terms, you have to pay for your purchase in 30 days.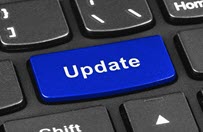 Getting net 30 credit terms from vendors and suppliers is an important step in the business credit building process. With net 30 terms, you show how your company can manage short term financing.
This is why it's important to ensure your net 30 accounts report to a single or multiple business credit reporting agencies. The three major business credit reporting agencies are Dun & Bradstreet, Experian Commercial and Equifax Small Business.
There are also many other agencies to familiarize yourself with such as Creditsafe, Ansonia and Paynet. You may have heard about the Small Business Financial Exchange (SBFE) but they are a trade association that is governed by the small business lending industry.
Click to continue …