Net 30 Vendor
In today's post we're going to share with you a net 30 vendor who reports to multiple business credit reporting agencies. Whether you are just starting a business or an existing business, this is an easy way for you to get business credit without a personal credit check.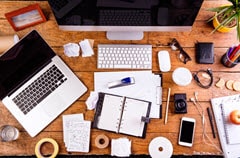 First things first, if you're new to the concept of business credit and why vendors play an important role let's go over the basics.
What is a net 30 vendor?
A net 30 vendor (net 30 account) is a company who extends a credit line to another business with repayment terms of 30 days. (0% interest on NET30)
This repayment term allows you to purchase a vendor's products or services using your approved credit line with the balance due in 30 days. With net 30 terms you conserve cash for a longer period of time.
Click to continue …