Business Credit Card Funding
In today's post we're going to cover everything you need to know about business credit card funding. This funding program is by far one of the easiest and fastest ways to obtain cash credit for a startup or existing business.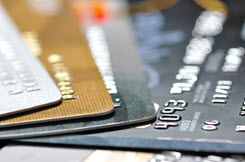 That's quite a bold statement but we're going to back up that claim in this post. Where else can you get up to $150k in unsecured credit for a business with no documentation, no personal credit reporting, plus build your business credit reports.
If you're new to this type of funding let's first cover what business credit card funding is. Business credit card funding is a service that acquires business credit cards under the name of the business, using the personal guarantee of the applicant.
The business credit cards obtained under our funding program only report to the business credit reporting agencies. This enables you to get access to working capital, establish a credit file for the business while protecting your personal credit at the same time.
So, let's start with the first question most people ask.
Who is Business Credit Card Funding For?
If you answer 'yes' to any of the following, business credit card funding may be for you.
Do you want to separate your business and personal expenses?
Do you want access to working capital at any time, to use anywhere and for any business purpose?
Do you want to protect your personal credit?
Do you want to build your business credit?
Do you want access to revolving sources of cash & credit?
At the end of the day, whether you're a startup or existing business, this funding is a fast, easy and truly hassle-free way to get access to business lines of credit.
Click to continue …