New Business Loan
Are you looking for a new business loan?
If you're an existing business, looking to acquire an existing business, or buy a franchise; a business term loan may make the most sense to meet your needs. If you're a stand-alone startup looking for funding you may want to consider a personal loan for business rather than a traditional business loan.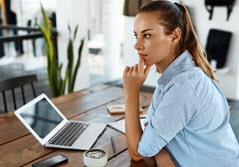 The fact is it's extremely difficult to get a business loan from a lender as a stand-alone startup because it presents the most risk for a lender.  Whereas an existing business has an established track record and a franchise has an existing infrastructure and support of a large corporation.
In today's blog post we are going to go over what it really takes to get a business term loan, who it's ideal for, what are the requirements, and how to apply. With a business term loan, you get a lump sum loan that is paid back with regular monthly payments at a fixed interest rate over a set period of time. Repayment terms can range from 2 to 25 years depending on the lender. This ultimately gives you more time to repay and have lower monthly payments.
It's important to realize if you're applying for a new business loan, you can expect a longer application process (typically 8-12 weeks). You will also be required to furnish many more documents which we'll cover shortly.

Business Term Loans Overview
Funding Range: $25k to $5,000,000
Low, fixed monthly payments
Terms: 2-25 years
Rates start at 6%
Requirements
Minimum 680+ Credit Scores
Background: 3+ years industry experience
For existing business: $150k in annual gross revenues
Bankruptcy: Discharged – 7 years ago
What is a traditional bank business loan?
A traditional bank business loan is the most common type of business loan available to small and midsize businesses. This type of loan is provided by traditional banks, community banks and credit unions. Traditional business loans are offered on both a secured and unsecured basis, with almost two-thirds of all new business loans issued by banks being backed by some form of collateral.
What is an SBA-backed business loan?
Now from a lender's perspective, it's all about minimizing risk.  The SBA provides a guarantee to banks and lenders for the money they lend to small businesses.
This guarantee minimizes risk for the lender because the SBA is promising to pay a portion of the loan back if the business owner defaults on the loan. So, the SBA is like a co-signor on your business credit application.
As far as the process goes when a business applies for an SBA loan, it's actually applying for a new business loan through a bank or authorized SBA lender, structured according to SBA requirements with an SBA guarantee.
At the end of the day, SBA loans greatly reduce the risk associated with lending money to small businesses who may not qualify for a traditional business loan.
The 7(a) Business Loan
The 7(a) loan is the SBA's key program for providing financial support to small businesses. It also happens to be one of its most popular loan programs. Remember, the SBA doesn't fund these loans directly, banks receive a guarantee that the SBA will repay a portion of the loan if you default on payments.
Loan amount: $100k to $5 million
Repayment terms: 5-25 years
Interest rates start at 6%
Low, fixed monthly payments
Best Use of Funds:
Start, expand or acquire a business
Provide working capital
Purchase equipment or inventory
Refinance existing debt
The 504 Business Loan
The 504 loan is an ideal option when you need funding to purchase a building for your business or other major fixed assets, such as land, machinery and equipment.
Loan amount: $100k to $5 million
Repayment terms: up to 25 years
Interest rates start at 4.95%
Fixed monthly payments
Best Use of Funds:
Purchase of land, including existing buildings
Purchase of improvements, including grading, street improvements, utilities, parking lots and landscaping
Construction of new facilities or modernizing, renovating or converting existing facilities
Purchase of long-term machinery and equipment
(Watch this Video for Detailed Explanation)
Where Do You Apply for a New Business Loan?
Since the SBA does not make loans directly, to apply you'll need to approach an SBA lender to receive this type of business loan. With over 3,000 banks and credit unions nationwide who offer SBA loans it can be quite the challenge finding the best SBA lender to work with.
It's crucial to find an SBA lender that's making loans in your geographic location, in your industry, and closing business loans in the amount your company needs.
For example, if you're operating in a specific niche industry you may find it hard to get funded unless you work with an SBA lender that is familiar with how your industry operates. To take the legwork and guesswork out of the whole application process you may want to consider our Business Term Loan (BTL) program.
Benefits of our Business Term Loan Program
There are three main reasons to use our BTL program instead of going directly to the bank:
Speed & Convenience – We streamlined the application process resulting in a much faster funding time for traditional and SBA-backed business loans.
Enhanced Rate of Approval – Our process and how we gather a loan package make the traditional business term loan and SBA lending process much easier for both the owner and the SBA lender.
Best Customer Support and Service – During the entire funding process you'll receive an assigned processor to help every step of the way with the underwriting and closing process.
Industry Restrictions

Real estate investment companies when the loan is intended for investment purposes (For investment purposes check out Real Estate Credit.org )
Companies involved in speculative activities that develop profits from changes in price rather than through the normal course of trade. (ex. wildcatting for oil and dealing in commodities)
Dealers of rare coins and stamps
Any companies involved in lending activities
Multi-level marketing companies
Gambling
Charitable or non-profit organizations
Business Loan Pre-Qualification Process
Here is what is required for a Business Term Loan pre-qualification review:
Copy of personal credit report (order tri-merged report)
3 years personal tax returns
Completed Business Term Loan application
If You Own an Existing Business (additional docs needed)
3 years Business Tax Returns
6 most recent month's business bank statements
If You are Buying an Existing Business (additional docs needed)
Previous 2 years federal tax returns of the business
Asking price with a schedule of inventory, machinery and equipment, furniture & fixtures
Proposed bill of sales including terms of sale
If You are Buying a Franchise (additional docs needed)
To start the pre-qualification review send the completed BTL application and supporting docs to [email protected] or upload them securely. During the BTL pre-qualification process our underwriters will determine if you're a candidate for a traditional business loan or SBA loan. It takes approximately 24/48 hrs. for underwriting to complete the review.
Looking for more ways to gain access to business credit for your start or existing business? Become a member of my Business Credit Insiders Circle and gain access to a proven step-by-step business credit building system. A system that provides you access to vendor lines of credit, fleet cards, business credit cards with and without a PG, funding sources and lenders that report to all the major business credit bureaus. Submit your name and email below for details and receive a free business credit building audio seminar & newsletter ($497 value) =>

To Your Success in Business and in Life!
Did This Blog Help You? If so, I would greatly appreciate if you like and shared this on Facebook and Twitter.
About the author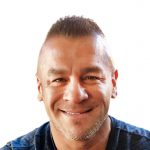 Marco Carbajo is a business credit expert, author, speaker, and founder of the Business Credit Insiders Circle. He is a business credit blogger for Dun and Bradstreet, the SBA.gov Community, Business.com, About.com and All Business.com. His articles and blog; Business Credit Blogger.com, have been featured in 'Fox Small Business','American Express Small Business', 'Business Week', 'The Washington Post', 'The New York Times', 'The San Francisco Tribune','Alltop', and 'Entrepreneur Connect'.