Unsecured Business Loans
Are you looking for unsecured business loans or financing for a new or existing business?
Tired of ending up at a dead end everywhere you look without getting a straight answer or alternative financing solutions?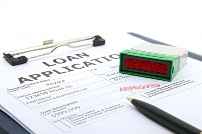 The good news is you've come to the right place and in this post I'm going to share with you an in-depth look into unsecured business loans and what the reality is to qualify in today's lending environment.

My goal is to begin a relationship with you whether you are a new or existing small business, help you obtain unsecured business financing, while providing great future business and funding opportunities.
So what are unsecured business loans?
It's a form of business financing with no collateral but does require a personal guarantee. This type of loan and/or financing is used for business purposes and does not show up on your personal credit reports.
The type of funding I'm referring to is not from private lenders but from local, regional and national banks that we have close relationships with.

Typically, for most business owners they are going to receive business accounts attached to non-consumer reporting business credit cards.
This is simply the best type of unsecured business loans/financing available to business owners at this time. The reality is revolving debt is much easier to carry and qualify for as a start-up compared to a term loan.
With our connections we can obtain 0% introductory APR's for 6-9 months with credit limits starting at $20k and going all the way up to a combined $200k depending on a variety of factors.
How do you pre-qualify for an unsecured business loan/financing?
You basically need two requirements:
Have a business
Good credit (680+ FICO® Scores)
If you have a low credit score you can use a credit partner (co-signor) such as a business partner, spouse or relative or you can work on increasing your scores.
Since this particular type of financing is FICO® driven you don't have to supply all the documents that most unsecured business loans require such as financials, business tax returns, and profit and loss statements and so on.
If you need to improve your FICO® Scores take advantage of my credit restoration service so you can qualify for unsecured business loans/financing as soon as possible.
The bottom line is the more banking relationships we are able to help you establish under your business name the more attractive your business will be to other banks.
In today's lending environment it's simply not enough to have one banking relationship.
Diversification is the key for small business owners in today's economy.
Ready to apply for unsecured business credit? Submit your information below and a funding specialist will contact you within 24 hours. Plus receive my free business credit building audio seminar ($597 value) =>

To Your Success In Business and in Life!
Did This Blog Help You? If so, I would greatly appreciate if you like and shared this on Facebook.
About the author
Marco Carbajo is a business credit expert, author, speaker, and founder of the Business Credit Insiders Circle. He is a business credit blogger for Dun and Bradstreet Credibility Corp, the SBA.gov Community, About.com and All Business.com. His articles and blog; Business Credit Blogger.com,  have been featured in 'Fox Small Business','American Express Small Business', 'Business Week', 'The Washington Post', 'The New York Times', 'The San Francisco Tribune','Alltop', and 'Entrepreneur Connect'.
Image courtesy of FreeDigitalPhotos.net