Building Business Credit
Enduring the toughest financial era since the Great Depression has certainly changed the financial and credit landscape across the country. While things are definitely improving and lenders are loosening their belts the lessons learned present a new era for the credit industry.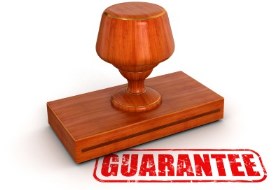 As business owners we have also had to make tough decisions, adapt, overcome and weather our own financial storms.
When it comes to building business credit; gone are the days of having just a line of credit at the bank to access capital.
We have seen in times of economic uncertainty banks will take drastic measures to minimize its risk exposure. Remember when businesses all over the country had to shut their doors after having their credit lines slashed and closed?

Today, entrepreneurs and small business owners understand the need for building business credit with diversity. Access to business credit is alive and well if you know how to qualify and where to find it.
The reality of building business credit with no personal guarantee is not a thing of the past but it does require much more work than simply establishing a few positive trade lines on your reports.

There's also good news for unsecured lines of credit; what I refer to as the best business credit cards. These non consumer credit reporting cards are ideal for a business owner who wants to establish business credit while protecting personal credit.
Other financing programs for building business credit include but are not limited to bank statement loans, merchant lines of credit, revenue based loans, equipment financing,  crowd funding, retirement funding, etc.
Several of these funding programs do not require a personal credit check and several don't even require a personal guarantee. For example, the bank statement loan program is primarily based off of your company's bank deposit history. You qualify on bank deposit history not your personal credit or business credit history.
Business credit diversity is key when building business credit in today's economy.  You should be diverse in the types of credit your company obtains and manages. It's no longer enough to have access to a single source of credit. A diversity of credit is much safer than having a scarcity of credit.
Looking to rebuild your business credit? Become a member of my Business Credit Insiders Circle and gain access to a proven step-by-step business credit building system. A system that provides you access to vendor lines of credit, fleet cards, business credit cards with and without a PG, funding sources and lenders that report to all the major business credit bureaus. Submit your name and email below for details and receive a free business credit building audio seminar ($597 value) =>

To Your Success In Business and In Life!
Did This Blog Help You? If so, I would greatly appreciate if you like and shared this on Facebook.
Marco Carbajo is a business credit expert, author, speaker, and founder of the Business Credit Insiders Circle. He is a business credit blogger for Dun and Bradstreet Credibility Corp, the SBA.gov Community, and All Business.com .His articles and blog; Business Credit Blogger.com,  have been featured in 'American Express Small Business', 'Business Week', 'The Washington Post', 'The San Francisco Tribune','Alltop', and 'Entrepreneur Connect'. You can also find Marco on Google+.