Best Business Credit Card
Are you looking for the best business credit card?
What would it be worth having a business credit card that reports only to the business credit reporting agencies and not your personal credit?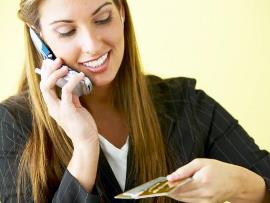 What would it be worth having a credit card that not only protects your personal credit; but also helps establish the creditworthiness of your business?
It's priceless, right?
In this post I'm going to show you how and where to obtain the best business credit card (s) with high credit limits and competitive interest rates with some offering a 0% introductory APR.

With the best business credit card you can grow your company and obtain the credit you need without putting your personal credit scores in danger. Since your revolving debt will only appear on your business credit reports you eliminate the impact and fluctuations this has to your personal FICO® scores.
So how do you qualify for the best business credit cards?
The funding programs we supply to our members in the business credit building system are steered by an assortment of factors based upon each company owner's unique economic profile.
This non consumer reporting business credit card is heavily FICO® driven. But don't worry it's only during the application process where personal credit plays a role.
Although an initial credit pull of your reports and FICO® scores determine eligibility; once qualified the payment activity is only furnished to the business credit agencies.
Best Business Credit Card
At the very least one corporate officer needs to comply with the following for pre-approval:
•    Must have a 680+ FICO® Score
•    No derogatory credit marks within the previous 6 months.
•    No judgments, collections, or tax liens in overdue condition.
•    No personal bankruptcies reporting.
•    No extreme inquiries.
•    At the very least one set up credit line or credit card; with a $2k limit.
If you need to improve your FICO® Scores take advantage of my credit restoration service so you can qualify for the best business credit card in the industry.
Fees and offers will certainly vary based upon economic problems, market changes, business codes, state of network marketing business development, credit profile, and various other variables.
Remember, since this is a credit score driven program there is no collateral, no financials, and no corporate tax returns to provide. Nonetheless, to qualify they do check your personal credit and it does call for a personal guarantee.
Fortunately, many of our members have had the PG's lifted after showing twelve months of excellent repayment records with the card issuer.
To submit a pre application for the best business credit card (s) complete our simple online pre qualification form and a funding specialist will contact you shortly.
Let's get your foot in the door and start you on the path to constructing your company's credit reliability. The best business credit card (s) you may receive will be from a National and Regional bank which we have a relationship with and can be a big stepping stone for positioning you for additional funding in the future.
Looking to obtain business credit? Become a member of my Business Credit Insiders Circle and gain access to a proven step-by-step business credit building system. A system that provides you access to the best business credit cards, vendor lines of credit, fleet cards, funding sources and lenders that report to all the major business credit bureaus. Submit your name and email below for details and receive a free business credit building audio seminar ($597 value) =>

About the author
Marco Carbajo is a business credit expert, author, speaker, and founder of the Business Credit Insiders Circle. He is a business credit blogger for Dun and Bradstreet Credibility Corp, the SBA.gov Community, and All Business.com .His articles and blog; Business Credit Blogger.com,  have been featured in 'American Express Small Business', 'Business Week', 'The Washington Post', 'The San Francisco Tribune','Alltop', and 'Entrepreneur Connect'. You can also find Marco on Google+.