Small Business Line of Credit
A line of credit has always been a business owner's preferred source of funding. It provides you access to cash to make purchases that are either too large for a business credit card or too small to take out a loan.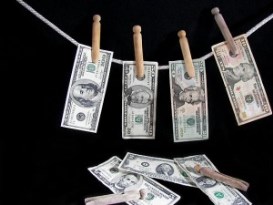 Let's face it, having the ability to write a check against your line of credit for any type of business expense at any time, is just convenient.
It simply gives you peace of mind knowing that the funds are available if ever needed.
In this short video I cover some of the key factors that banks review during the underwriting process.

It's important to expect a higher level of scrutiny whenever you deal with a major financial institution compared to a community bank or credit union.
How to Qualify for a Small Business Line of Credit
Video Summary:
Balance rating
Bank rating
NSF track record
Business credit scores
Personal credit scores
Now if you have personal credit challenges start restoring your credit as soon as possible. In a recent post I shared some of the ways you can obtain a loan with bad credit so be sure to review it for alternative solutions.
The best advice I can give you is to always establish multiple funding resources. Never rely on a single line of credit or even a single banking relationship for that matter. Diversify your company's resources such as having access to cash, lines of credit, credit cards, etc.
Ready to start building your business credit? Become a member of my Business Credit Insiders Circle and gain access to a proven step-by-step business credit building system. A system that provides you access to vendor lines of credit, fleet cards, business credit cards with and without a PG, funding sources and lenders that report to all the major business credit bureaus. Submit your name and email below for details and receive a free business credit building audio seminar ($597 value) =>

About the author
Marco Carbajo is a business credit expert, author, speaker, and founder of the Business Credit Insiders Circle. He is a business credit blogger for Dun and Bradstreet Credibility Corp, the SBA.gov Community, and All Business.com .His articles and blog; Business Credit Blogger.com,  have been featured in 'American Express Small Business', 'Business Week', 'The Washington Post', 'The San Francisco Tribune', 'The Scotsman Guide', 'Alltop', and 'Entrepreneur Connect'. You can also find Marco on Google+.