Apply for a Business Credit Card
Before you apply for business credit cards you should first dete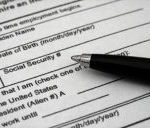 rmine what strengths and weaknesses your company brings to the table. Once an honest assessment is made you'll have a better idea of what types of credit cards your company should apply for.
There are five major factors credit card issuers use to evaluate creditworthiness on business credit card applicants.

These five factors include:
Legal Structure – Creditors know that certain structures carry a much higher risk compared to others. For example, a sole proprietorship and partnership is the easiest structures to create but have a great deal of risk that come along with them. Whereas, a corporation or LLC is considered "safe" structures because it offers protection for their owners and is treated as a separate being with its own tax registration.
Company Revenues – While this information does not help card issuers determine whether a business will repay it does indicate its ability to pay. More importantly, the revenues that an applicant provides on a credit application will be compared with the actual financials that show up on the company's credit report. Any discrepancies will trigger red flags and lead to a credit denial.
Age of Business – Many card issuers will scrutinize or deny newly formed businesses especially during these tough economic times. The greater the age of your business the less risk and more stable your business is portrayed. However, if you have other strong factors to minimize this risk, such as strong personal credit scores, then it plays less of a factor in the credit granting process.
Business Credit Reports –Banks will conduct a credit check on your company with a business credit bureau like Dun and Bradstreet. This is one of the major risk assessment tools used because it shows how your company handles its financial obligations with banks, suppliers, and finance companies. It also shows whether or not your company has any type of public records such as tax liens, bankruptcies, and judgments.
Personal Credit Scores – As you know good credit ratings are key indicators of how well an individual manages his financial responsibilities. When you provide a personal guarantee on a business credit application you are basically becoming a co-signer. This makes you contractually responsible for any debts your business incurs. While this can expedite the approval process faster it does come at a price.
If your company has a thin file or no file listed with the business credit bureaus then your personal credit will definitely play a much greater role in the approval process when applying for a business credit card.
Creditworthiness all starts with establishing a "safe" legal structure, strong business credit files, favorable bank ratings, and healthy financials.
Looking for business credit cards with and without a PG? Become a member of my Business Credit Insiders Circle and gain access to a proven step-by-step business credit building system. A system that provides you access to vendor lines of credit, fleet cards, business credit cards with and without a PG, funding sources and lenders that report to all the major business credit bureaus. Submit your name and email below for details and receive a free audio seminar ($597 value) =>

About the author
Marco Carbajo is a business credit expert, author, speaker, and founder of the Business Credit Insiders Circle. He is a business credit blogger for AllBusiness, a subsidiary of Dun and Bradstreet and author of "Eight Steps to Ultimate Business Credit" and "How to Build Business Credit with No Personal Guarantee." His articles and blogs have also been featured in American Express Small Business, Business Week, The Washington Post, The San Francisco Tribune, Scotsman Guide, Alltop, Entrepreneur Connect, and Active Rain.