Repair Credit Rating
Are you one of the 50 million Americans who have little or no credit history on file with Equifax, Transunion and Experian?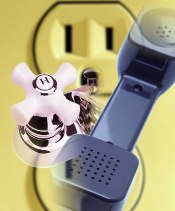 Are you one of the 60+ million Americans who have sub-prime credit scores who need to repair your credit ratings?
The good news is now you can get credit for bills you pay all the time but have not been reporting to the major credit agencies.
Payment obligations like rent, utilities, cable, satellite, insurance, day care, parking, self storage and other recurring bills are bills you pay all the time but never get reported.

These obligations help show that you're a creditworthy customer and imagine what this will do for your credit ratings if all these timely payments were now showing on your personal credit reports.
Well, now they can and I'm happy to share with you the VistaMoney Prepaid MasterCard. This card reports to all three major consumer credit agencies and unlike a credit card, which extends a line of credit, this card allows cardholders to spend the money which they have previously loaded onto the card.
Once you receive your prepaid card, you can make purchases everywhere MasterCard debit cards are accepted. Here are the three ways to fund your prepaid card:
Direct deposit – Most companies allow payroll and government checks (such as Social Security, unemployment, tax refund, and disability checks) to be directly deposited into your account.
Bank account – You can add money to your card from a checking or savings account.
Green Dot MoneyPak – Available at stores like Wal-Mart, Walgreens, Kmart and CVS.
Now when it comes to getting your payment obligations like rent and utilities reporting to the credit agencies you will need to utilize the card's bill pay account feature.
Here's How It Works:
Once you login to your emoney wallet account, click on "Bill Pay" > "Payees" > "Browse Companies" and browse the online directory of businesses. The Payee's information may already be on file. If the Payee does not appear in the directory, click "Add Payee Manually".
Go to "Bill Pay Overview" and your Payee will appear as a selection where an amount and date can be entered for payment. The Payee should receive the funds in 3 to 7 days from the "Send On" date.
You will receive a payment confirmation email when the electronic payment is initiated. You can also view a report of current and past payments online.
Step-by-Step Instructions:
Log in to your online emoney wallet account and enter the companies or people you want to pay.
Specify the amount and payment date.
Review your pending and recent payments.
Funds will clear from your card at the time of payment.
Payments are typically received within 3-7 days from the "Send On" date.
It's important to note that only recurring Bill Pay accounts will report to all three major credit agencies. Once your second monthly payment has been made it will report on the 10th of the month following the Bill Pay as an open revolving trade line.
Whether you need to overcome a "thin" credit history or repair your credit rating due to past credit problems the VistaMoney Prepaid MasterCard is a powerful solution that allows you to get credit for bills you pay all the time but have not been reporting to the major credit agencies.
Looking to rebuild bad credit or build business credit? Become a member of my Business Credit Insiders Circle and gain access to a proven step-by-step business credit building system. A system that provides you access to vendor lines of credit, fleet cards, business credit cards with and without a PG, funding sources and lenders that report to all the major business credit bureaus. Submit your name and email below for details and receive a free audio seminar ($597 value) =>

About the author
Marco Carbajo is a business credit expert, author, speaker, and founder of the Business Credit Insiders Circle. He is a business credit blogger for AllBusiness, a subsidiary of Dun and Bradstreet and author of "Eight Steps to Ultimate Business Credit" and "How to Build Business Credit with No Personal Guarantee." His articles and blogs have also been featured in American Express Small Business, Business Week, The Washington Post, The San Francisco Tribune, Scotsman Guide, Alltop, Entrepreneur Connect, and Active Rain.