Small Business Start Up Help
If you're starting a business for the first time it can be both an exciting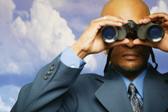 but stressful journey to say the least. You may be worried if you have what it takes to be a successful business owner and what new obstacles lie ahead of you during these tough economic times.
Don't let this fear get the best of you!

With passion, preparation, persistence and a willingness to learn from mistakes, you can expect a much more fulfilling and rewarding experience during your entrepreneurial journey.
But what if you need help with starting your new small business?
The good news is there is support available for you right in your own backyard! Now you already know there are many reputable web sites that provide help for small businesses but sometimes it may be better if you just had the opportunity to speak with someone face-to-face to get your questions answered.
Now if you think I'm talking about hiring a professional business consultant think again.
The Small Business Administration (SBA) has a partner organization known as the SBDC network. The network consists of approximately 1,000 Small Business Development Centers (SBDC's) which are set up around the country to help small business owners like you.
These SBDCs are a partnership that includes Congress, SBA, the private sector, and the colleges, universities and state governments that manage SBDCs across the country.
Each SBDC provides free face-to-face business consulting covering important areas such as financing, marketing, production, and technology assistance. Each center also offers at-cost training on writing business plans, regulatory compliance, international trade and more.
So how do you become eligible for this assistance?
You're eligible if you are starting a small business for the first time or improving or expanding an existing one, but cannot afford your own private business consultant.
One of the main reasons start ups fail is due to lack of preparation. By getting the guidance and support you need from an SBDC can greatly improve your chances of success in your new business venture.
More than one million businesses get assistance from SBDCs each year so why not you?
Here are some interesting facts according to the Association of SBDCs:
A new business is opened by an SBDC in-depth client every 43 minutes
Over $100k in new sales are generated by SBDC in-depth clients every 9 minutes
SBDC clients received more than 2.8 million total hours of consulting and training
To learn more about the economic impact of the SBDC review the two page report on the association's web site.
With over a thousand locations in the SBDC network you should have no problem finding a location near you. To locate an SBDC visit the Association of Small Business Development Centers website.
Another valuable source of information is SBDCNet where you will find helpful resources, guides, newsletters and blog posts. You will even find a list of SBDCs who offer online courses making it that much easier for you to get the small business help you need.
What other resources are you finding helpful?
Ready to obtain business credit for your start up? Become a member of my Business Credit Insiders Circle and gain access to a proven step-by-step business credit building system. A system that provides you access to vendor lines of credit, fleet cards, business credit cards with and without a PG, funding sources and lenders that report to all the major business credit bureaus. Submit your name and email below for details and receive a free audio seminar ($597 value) =>

About author
Marco Carbajo is a business credit expert, author, speaker, and founder of the Business Credit Insiders Circle. He is a business credit blogger for AllBusiness, a subsidiary of Dun and Bradstreet and author of "Eight Steps to Ultimate Business Credit" and "How to Build Business Credit with No Personal Guarantee." His articles and blogs have also been featured in American Express Small Business, Business Week, The Washington Post, The San Francisco Tribune, Scotsman Guide, Alltop, Entrepreneur Connect, and Active Rain.