How Do I Build Business Credit
We all use our personal credit at some point in our lives whether it's for buyin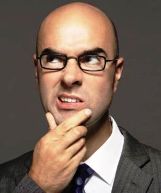 g or leasing our first car, renting an apartment, buying a home or obtaining our first major credit card.
But when it comes to starting your own business how do you build credit in the company's name?

Like most start ups you probably operate as a sole proprietorship and use personal funds and credit to finance the business.
Unfortunately this is a risky approach since you assume total liability for your business and if the company is sued or fails you risk losing your personal assets and good credit ratings as well.
In order to establish business credit without putting your personal assets and credit at risk requires that you first incorporate your business.
Once you select the proper structure then you will need to obtain a Federal Tax Identification Number for your business. This will be the number that identifies your company and it's used for many purposes including setting up a business credit file.
But before you apply for credit in your company's name most suppliers, banks and lenders will require to see that your business is in lending compliance.
Some of these compliance checks include State records, business licenses and a 411 business listing to name a few.
After you meet these requirements you will be ready to apply for credit and the best place to start is with suppliers.
Suppliers can be a great way for you to conserve your cash because you can obtain products like office supplies, computers, and marketing materials all on your company's credit.
This type of credit is known as vendor credit and typically you can expect anywhere from net 30 to net 60 day terms. Many starter vendors will extend credit to your company without a personal credit check or guarantee.
The goal here is for you to select suppliers that provide products and services your business needs so your company will make regular purchases on credit. By making regular purchases and paying your invoices on time your company will start to establish business credit history.
Remember, not all suppliers report to all three major business credit bureaus so you need to be selective on which companies you apply to.
Initially you should work with at least four suppliers so your company can establish a minimum of four positive trade references. Once you generate an 80 paydex score with Dun and Bradstreet you can begin applying for credit with more name brand suppliers.
You can also use a fleet credit card and a merchant line of credit to establish business credit and if you don't mind a personal credit check you can also apply for a business credit card.
Now if you're looking to qualify for a business credit card without a personal guarantee then you will need to have a company credit file showing at least ten positive trade lines with decent credit limits and low debt to credit limit ratios.
It's important to acknowledge the fact that building business credit is a process that takes time and it doesn't happen overnight. You can always speed up the process if you already have existing trade references but by following a systematic approach you can expect to build a creditworthy company in no time.
Ready to build business credit for your company? Become a member of my Business Credit Insiders Circle and gain access to a proven step-by-step business credit building system. A system that provides you access to vendor lines of credit, fleet cards, business credit cards with and without a personal credit check or guarantee, funding sources and lenders that report to all the major business credit bureaus. Submit your name and email below for details and receive a free audio seminar ($597 value) =>

About the author
Marco Carbajo is a business credit expert, author, speaker, and founder of the Business Credit Insiders Circle. He is a business credit blogger for AllBusiness, a subsidiary of Dun and Bradstreet and author of "Eight Steps to Ultimate Business Credit" and "How to Build Business Credit with No Personal Guarantee." His articles and blogs have also been featured in American Express Small Business, Business Week, The Washington Post, The San Francisco Tribune, Scotsman Guide, Alltop, Entrepreneur Connect, and Active Rain.