Corporate Credit Cards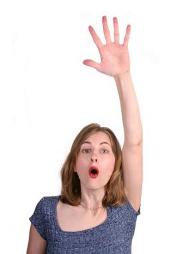 Tired of your business debts showing up on your personal credit reports?
You may have had good intentions opening up that corporate mastercard for your business only to find out the hard way that the $5,000 equipment purchase you recently put on your card now shows up on your personal credit files.
What's even worse is your credit score also took a hit because the new debt just negatively impacted your personal debt to credit limit ratios too!

Sound familiar?
Now don't feel too bad because you're in a lot of company as many small business owners fall into the same trap when they apply for a business credit card.
First, you need to know that not all business credit cards have your best interest at heart. Sure you may be enticed by all the perks, rewards, and low introductory rate offers you see but the real catch is in the fine print.
While there's no shortage of corporate credit cards to choose from you should be more concerned with how the card you're planning to obtain handles its credit reporting.
Did you know that out of the 500 business credit cards that are available to small business owners only 70 report to your business credit reports?
Using corporate credit cards that solely report to your business credit reports will not only help you build a strong company credit file but also prevents you from hurting your personal credit scores too!
Now I'm a big advocate for establishing a creditworthy business that can stand on its own but the only way to accomplish this is by selecting cards that will in fact build your company's credit.
For example, the corporate capital one business platinum card reports to the major business credit bureaus but the bad part is it also reports to your personal credit files too.
Keep in mind though there other cards that will report to your business credit reports and only in the event of default will it report to your personal credit files.
Finally, there are corporate credit cards and even corporate gas credit cards that report only to your business credit reports and do not require a personal credit check or guarantee.
So the key is identifying the credit reporting guidelines you are willing to accept for your business. Not too long ago I covered the six major types of business credit applications you should know so make sure you go back and review that post.
Don't fall into the trap of obtaining corporate credit cards that hurt your personal credit unless that's a risk you're willing to accept.
What's been your experience with obtaining credit cards for your business?
Looking for corporate credit cards that report to the business credit bureaus? Become a member of my Business Credit Insiders Circle and gain access to a proven step-by-step business credit building system. A system that provides you access to vendor lines of credit, fleet cards, business credit cards with and without a PG, funding sources and lenders that report to all the major business credit bureaus. Submit your name and email below for details and receive a free audio seminar ($597 value) =>

About the author
Marco Carbajo is a business credit expert, author, speaker, and founder of the Business Credit Insiders Circle. He is a business credit blogger for AllBusiness.com, a subsidiary of Dun and Bradstreet and author of "Eight Steps to Ultimate Business Credit" and "How to Build Business Credit with No Personal Guarantee." His articles and blogs have also been featured in American Express Small Business, Business Week, The Washington Post, The San Francisco Tribune, Scotsman Guide, Alltop, Entrepreneur Connect, and Active Rain.