Business Credit Checks
How would you know if a key supplier of yours is planning to go out of business?
What steps are you taking for minimizing business risk?
Are you having trouble deciding whether to do business with a company?
These are all important questions that I would like to address and offer you a solution that will help you make better-informed financial decisions in the future.

Why business credit checks?
We all know that knowledge is power and there are many reasons why you want to have power when it comes to making business decisions.
Here are ten compelling reasons for you to conduct business credit checks:
Have full confidence in deciding whether to do business with a company by receiving full business background information.
Protect your business from customers or suppliers who may be suffering financial or legal trouble.
Get a clear picture of a company's business practices by viewing its banking, trade and collection history. This will give you greater insight into how the company manages its finances.
Before granting a vendor credit line increase to an existing customer you can review the risk factors to avoid any future surprises.
Quickly determine whether you should be extending credit to customers by knowing if a company has past liens, judgments, and bankruptcies.
Find out what your credit position will be prior to extending credit by viewing the company's Uniform Commercial Code (UCC) filings.
Ensure that your key suppliers will be around to continue supplying your company the products/services it needs.
Avoid the hassle and cost of collection procedures by making better-informed financial decisions.
Monitor your own company credit to manage what decisions other creditors and suppliers will make about your payment terms, credit lines, and interest rates.
Stay on top of what your competitors are doing by monitoring their credit.
You can definitely benefit by conducting business credit checks but you have to know what to look for when choosing a business credit reporting service.
For starters you'll want to consider the size of its database, reporting tools, accessibility, and reporting frequency. The two largest repositories in the United States are Dun and Bradstreet and Corporate Experian.
What other ways are you minimizing your business risk?
Ready to get your company listed with the major business credit bureaus? Become a member of my Business Credit Insiders Circle and gain access to a proven step-by-step business credit building system. A system that provides you access to vendor lines of credit, fleet cards, business credit cards with and without a PG, funding sources and lenders that report to all the major business credit bureaus. Submit your name and email below for details and receive a free audio seminar ($597 value) =>

About the author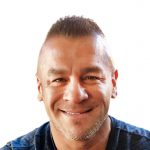 Marco Carbajo is a business credit expert, author, speaker, and founder of the Business Credit Insiders Circle. He is a business credit blogger for AllBusiness.com, a subsidiary of Dun and Bradstreet and author of "Eight Steps to Ultimate Business Credit" and "How to Build Business Credit with No Personal Guarantee." His articles and blogs have also been featured in American Express Small Business, Business Week, The Washington Post, The San Francisco Tribune, Scotsman Guide, Alltop, Entrepreneur Connect, and Active Rain.