Credit Export Agency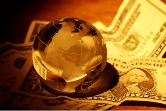 Need help financing the export of your products to international markets?
While there are many private lenders that provide credit export financing one source in particular fills certain gaps that other lenders are just unable or unwilling to accept.

It's the Export-Import Bank of the United States (Ex-Im Bank) and is the official export credit agency of the U.S. with over 85% of its transactions benefiting small businesses.
Everything they do is designed to give you the competitive advantage when selling internationally.
If you think your company is too small think again because their primary focus is to grow small businesses like yours.
The fact that 95% of the world's consumers live outside of the U.S. means it's vital for businesses to sell internationally.
Here are four main services that Export-Import Bank provides to help you finance foreign sales:
Loans for export sales – A working capital guarantee allows you to get the cash your business needs to fulfill your export orders. This lender loan provides funds that your company can use for raw materials, equipment, supplies, or labor and overhead costs that are related to your export sales.
Buyer nonpayment protection – Let's face it doing business internationally can be extremely risky so in order to protect your receivables from nonpayment from foreign buyers Ex-Im Bank offers short term export credit policies to ensure that your company gets paid.
Credit for buyers –With its short term insurance you can sell on open account terms to prospective buyers which allows your company to stay competitive. Global competitors offer very attractive credit terms so this option helps level the playing field for you.
Financing of capital goods – Many times foreign buyers have a difficult time getting a loan. With a medium-term credit product your foreign buyers can obtain competitive financing in order to buy your products and/or services.
For additional information on exporting check out these following resources:
One other important point I want to mention is the conferences and seminars that Ex-Im Bank participates in which can be extremely helpful to you. To view the listings click on their events section for a list of Ex-Im Bank training seminars.
What's holding you back from exporting your products and/or services?
Looking to obtain business credit? Become a member of my Business Credit Insiders Circle and gain access to a proven step-by-step business credit building system. A system that provides you access to vendor lines of credit, fleet cards, business credit cards with and without a PG, funding sources and lenders that report to all the major business credit bureaus. Submit your name and email below for details and receive a free audio seminar ($597 value) =>

About the author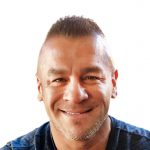 Marco Carbajo is a business credit expert, author, speaker, and founder of the Business Credit Insiders Circle. He is a business credit blogger for AllBusiness.com, a subsidiary of Dun and Bradstreet and author of "Eight Steps to Ultimate Business Credit" and "How to Build Business Credit with No Personal Guarantee." His articles and blogs have also been featured in American Express Small Business, Business Week, The Washington Post, The San Francisco Tribune, Scotsman Guide, Alltop, Entrepreneur Connect, and Active Rain.