Small Business Credit Lines
Have you ever had to make a business purchase that's too large for a credit card and too small for a loa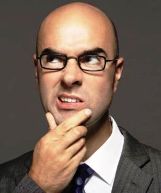 n?
Wouldn't it have been so much easier if you had access to a small business credit line?
Well the good news is there are several different types of credit lines that your business can obtain that can be used in order to cover unforeseen operating expenses, development, expansion, legal fees, inventory or a range of other business purchases.

Let's review each one so you can decide which will work best for you:
Bank line of credit
The most common type that you're probably familiar with is the bank line of credit. You should focus on first establishing a decent bank rating before you apply because this is a major factor in getting approved.
Here are the three bank rating factors to achieve before you apply:
Maintain a 'low 5' balance rating for a 90 day period.
Maintain a 'low 5' bank rating for 90 days prior to applying
Avoid NSF (non sufficient funds) checks on your account
These three factors can greatly improve your chances for getting approved. It's also important for you to remember that your business credit ratings and personal credit scores play a role in getting approved as well.
Vendor line of credit
While cash is king a vendor line of credit can be a great way to fund your company's short-term needs.  The main benefit is that you can purchase thousands of dollars in products and services your company needs but defer the payments for later.
For example, with a vendor line of credit you can purchase things like computers, office equipment, shipping supplies or services like marketing, web development, and web hosting.
This helps you conserve cash flow and the flexible payment terms also allow your company plenty of time to pay the invoice when it comes due.
Merchant line of credit
This is one of the newest types of small business credit lines that don't require all the typical things like personal credit checks, personal guarantees, or collateral.
The approval process is strictly based on your company's monthly credit card sales volume not your personal credit. If you're a startup you can qualify for access of $1,000 while other credit lines range from $1,000 to $250,000 per location.
One of the best things about the merchant credit line is anytime you access it you don't have to worry about fixed payments because the payback process is automatic and it's based on your company's future credit card sales.
Once you decide which small business credit lines will work best for your business you'll be in a much stronger position to handle future cash demands that your business may need.
Whatever your situation is in your business, if you think you don't need the credit line right now or you don't need the cash then it's the best time to get started.
What other types of credit are you using for your business?
Looking to obtain a business credit line? Become a member of my Business Credit Insiders Circle and gain access to a proven step-by-step business credit building system. A system that provides you access to vendor lines of credit, fleet cards, business credit cards with and without a PG, funding sources and lenders that report to all the major business credit bureaus. Submit your name and email below for details and receive a free audio seminar ($597 value) =>

About the author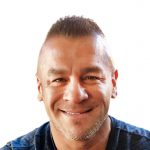 Marco Carbajo is a business credit expert, author, speaker, and founder of the Business Credit Insiders Circle. He is a business credit blogger for AllBusiness.com, a subsidiary of Dun and Bradstreet and author of "Eight Steps to Ultimate Business Credit" and "How to Build Business Credit with No Personal Guarantee." His articles and blogs have also been featured in American Express Small Business, Business Week, The Washington Post, The San Francisco Tribune, Scotsman Guide, Alltop, Entrepreneur Connect, and Active Rain.