Business Credit Ratings
Is your company listed with the major business credit bureaus?
Would your company's credit ratings be considered creditworthy in the eyes of lenders?
Like personal credit scores your business credit scores or ratings play a significant role in the amount of financing your company can obtain. It also affects the interest rates and level of terms a creditor will extend to you.
So a better business credit rating equals greater opportunity, lower rates, and better terms.
Here are three ways you can improve your business credit scores:

Build a Solid Business Credit Profile – Aim to establish a good combination of credit types reporting on your files with all three major business credit bureaus. If you notice certain suppliers are not showing up on your files then you may want to consider subscribing to DNBs trade reference builder program so you can add references to at least one of your files. Also keep your debt-to-credit limit ratios low in order to avoid your company appearing overextended.
Pay Better Than On Time – Paying your invoices 10, 15 or even 20 days ahead of the due date can classify your business as one that pays 'better than terms'. This looks extremely favorable on your credit files and can increase your scores significantly.
Establish a Reporting Bank Loan – Having a bank loan reporting on your files is priceless in establishing business credit and can open more doors than you can imagine. Many creditors realize the scrutiny that banks impose on a business in order to get a loan so simply having one speaks volumes for your company's creditworthiness. A good strategy is the CD Secured loan which many banks still offer to this day.
You may also want to consider requesting a credit limit increase with suppliers or creditors that you have a good track record with.
But keep in mind; if you're not utilizing your existing credit lines and using a good portion of the limit a supplier or creditor will flat out deny your request so keep those accounts active.
While there are a host of other ways to boost your company's credit ratings but let this be a helpful starting point.
Get your company listed with the major business credit bureaus, maximize your ratings, manage and protect your business credit reports, and reap the benefits that come along with it. Greater financing opportunities, lower rates, and better terms!
What other tips do you suggest for improving business credit scores?
Looking to build your business credit ratings fast? Become a member of my Business Credit Insiders Circle and gain access to a proven step-by-step business credit building system. A system that provides you access to vendor lines of credit, fleet cards, business credit cards with and without a PG, funding sources and lenders that report to all the major business credit bureaus. Submit your name and email below for details and receive a free audio seminar ($597 value) =>
About the author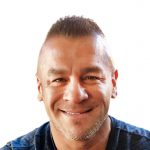 Marco Carbajo is a business credit expert, author, speaker, and founder of the Business Credit Insiders Circle. He is a business credit blogger for AllBusiness.com, a subsidiary of Dun and Bradstreet and author of "Eight Steps to Ultimate Business Credit". His articles and blogs have also been featured in American Express Small Business, Business Week, The Washington Post, The San Francisco Tribune, Scotsman Guide, Alltop, Entrepreneur Connect, and Active Rain.