Business Monitoring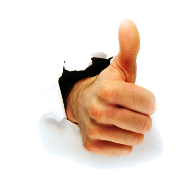 Why is it so important?
First of all, before you apply for credit with a supplier or lender you should know firsthand where you stand with your reports and scores. This will give you better insight into what type of financing you may qualify for ahead of time and whether or not the time is right to apply.
Secondly, consumers are not the only target when it comes to identity theft so in order to protect your company you must keep a close eye on any unusual activity on your reports.

Finally, if any errors or outdated information appears on your business credit reports you can take the necessary steps to correct the mistakes.
Incorrect information can jeopardize your company's ability to obtain credit so correcting errors plays a key part in business monitoring.
Now that you know the importance of monitoring your business credit let's review the three services that are available from each of the major business credit bureaus.
Business Monitoring Services
Business Credit Advantage – Experian
This service offers all the goodies that a business monitoring service should include like:
Unlimited access to your report and score
Tracking of any changes to your files
Continuous monitoring
Recently Experian just announced a newly added feature called email alerts. It gives you instant notification when things like newly opened trade lines or score changes occur on your files.
But what's really unique is it also notifies you of a business address change which most business owners don't realize is a warning sign of identity theft.
Business Credit Monitoring – Equifax
While having unlimited access to your files is pretty standard among monitoring services Equifax also uses an instant alert notification via email. These alerts get triggered when any of the following occur on your files:
New inquiries
Negative items appearing like bankruptcies, judgments, liens, charge-offs, or delinquent amounts greater than or equal to 60 days past due.
A change of 20 points or more on your score
DNBi SelfMonitor –Dun and Bradstreet
With DNB you have several different monitoring services to choose from but it all includes unlimited access to your reports, paydex scores, and email alerts.
But one of the most unique aspects of its monitoring service compared to the rest is the ability to add credit references to your files. For example, the DNBi Self Monitor gives you the opportunity to add 4 credit references in the first 90 days of your service.
Each of the business monitoring services I've shared with you provides all the necessary tools and features that a business owner needs to manage each of its files with the bureaus.
When you build credit files with the major business credit bureaus you are establishing the creditworthiness of your company. However, in order to protect and manage your company's good credit requires that you monitor your files on a regular basis.
Looking to build your business credit? Become a member of my Business Credit Insiders Circle and gain access to a proven step-by-step business credit building system. A system that provides you access to vendor lines of credit, fleet cards, business credit cards with and without a PG, funding sources and lenders that report to all the major business credit bureaus. Submit your name and email below for details and receive a free business credit building audio seminar ($597 value) =>

To Your Success In Business and in Life!
Did This Blog Help You? If so, I would greatly appreciate if you like and shared this on Facebook and Twitter.
About the author
Marco Carbajo is a business credit expert, author, speaker, and founder of the Business Credit Insiders Circle. He is a business credit blogger for Dun and Bradstreet Credibility Corp, the SBA.gov Community, About.com and All Business.com. His articles and blog; Business Credit Blogger.com,  have been featured in 'Fox Small Business','American Express Small Business', 'Business Week', 'The Washington Post', 'The New York Times', 'The San Francisco Tribune','Alltop', and 'Entrepreneur Connect'.