Extending Credit to Customers
"We're going to start paying you later because it's better for us, so get used to it."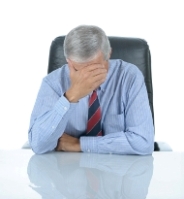 What would you do if a major client of yours sent you a notice like this?
I'm sure it wouldn't be in those exact words but what would you do?
Would you put up with the new terms and late payment?
Many small business owners feel they don't have a choice because the alternative is no business at all. And no one can afford to turn down work in this economy.

In a recent post on Reuters titled 'Why America's small businesses are becoming like banks' it was evident that big businesses of the Fortune 500 are taking advantage of the little guys in order to conserve their cash without any worries of interest or penalties.
According to Experian's Business Benchmark Report in July 2010, the average days beyond terms (days a company is late on paying according to its own billing standards) for companies with over 1,000 employees increased by 5.6% over the past six months, with 17% of all monies owed delinquent.
In addition the The Wall Street Journal published an article titled "Big Firms are Quick to Collect, Slow to Pay," which revealed how companies with more than $5 billion in annual sales were systematically slowing payments to suppliers, while speeding up their own collections.
Now not every one of us has Fortune 500 clients but there are steps you can take to reduce customer late payments, defaults, and improve collections when extending credit to your customers.
Some of these steps include:
While these steps can make a significant impact you can also cover some of your hard costs by requiring a percentage of payment upfront.
We can all learn from this unfortunate tactic being imposed upon vendors by big businesses and the situation is not getting any better.
A spokesperson for REL Consultancy says "Large companies continue to pay slowly, and they are still using their muscle to make their suppliers accept longer payment terms."
Terra Terwilliger, of Brigid Executive Consulting, put up a personal challenge to big businesses of the Fortune 500 which was simple and to the point.
Pay your small vendors within 30 days and the benefits will not only create better business to business partnerships but also inject the much-needed cash into small businesses.
I couldn't agree more because small businesses (the little guys) will play a pivotal role in turning the U.S. economy around.
What steps have you taken to improve your customer payments?
Source: Reuters 'Why America's Small Businesses are becoming like banks'
Looking get listed with the business credit bureaus? Become a member of my Business Credit Insiders Circle and gain access to a proven step-by-step business credit building system. A system that provides you access to vendor lines of credit, fleet cards, business credit cards with and without a PG, funding sources and lenders that report to all the major business credit bureaus. Submit your name and email below for details and receive a free audio seminar ($597 value) =>

About the author
Marco Carbajo is a business credit expert, author, speaker, and founder of the Business Credit Insiders Circle. He is a business credit blogger for AllBusiness.com, a subsidiary of Dun and Bradstreet and author of "Eight Steps to Ultimate Business Credit" and "How to Build Business Credit with No Personal Guarantee." His articles and blogs have also been featured in American Express Small Business, Business Week, The Washington Post, The San Francisco Tribune, Scotsman Guide, Alltop, Entrepreneur Connect, and Active Rain.