Funding a Business
Funding a business requires careful planning and in order to maximize your financing potential I encourage you to develop a well prepared business plan. This will not only help guide your company but also provide potential lenders or investors an in-depth review of how you plan to succeed in your new venture.
I have assembled a few of the key factors lenders use to determine the risk level of a borrower that should help prepare you for the road ahead.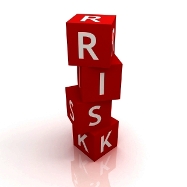 Let's cover these four key factors in greater detail: credit capacity, corporate collateral, company conditions, and creditworthy character.
Credit Capacity
This is an evaluation of your ability to repay a loan. Credit capacity is evaluated by several components including cash flow, payment history, and additional cash sources. Additional factors include a strong business credit file, a solid bank rating (typically a low 5), a well designed business plan and/or prior year(s) financials that show you can produce enough cash to repay the loan.
For information on how to write a business plan be sure to check out the free video course provided by the SBA.
Corporate Collateral
Commercial real estate, heavy machinery, inventory, equipment, stocks and bonds, and other expensive business assets that can be sold if a borrower fails to repay the loan are considered corporate collateral. Without corporate collateral to secure a loan the lender may require that you put up personal collateral and a personal guarantee.
*There are specific banks that do cd secured loans and these types of loans can allow you to grow your access to capital at a much faster rate.
Company Conditions
Be prepared to prove that the condition is right for your business. Make sure the market, industry, positioning, competitiveness, and experience can back up your funding request. This should be clearly outlined in your business plan along with revenue projections and other financial forecasts.
Creditworthy Character
Lenders have to believe that the business owner is a reliable individual who can be depended on to repay the loan. Some areas they look into include your personal credit reports, education, and work experience.
Finally, when funding a business, don't forget the importance of personal relationships. Apply for a loan at a bank where you already have a positive business relationship.
Also, make an attempt to meet with the person who will be evaluating your application, such as a bank's lending officer, rather than the teller who handles your day-to-day banking transactions.
You may also want to check out Elements of a Successful Small Business Loan Application for additional help in preparing a funding request.
Ready to maximize your company's fundability? Become a member of my Business Credit Insiders Circle and gain access to a proven step by step business credit building system? A system that provides you access to funding sources, premium vendors, business credit cards and lenders that report to all the major business credit bureaus. Submit your name and email below for details and receive a free audio seminar ($597 value) =>

About the author
Marco Carbajo is a business credit expert, author, speaker, and founder of the Business Credit Insiders Circle. A business credit building program for business owners. He is a weekly columnist for Dun & Bradstreet Small Business Solutions, a business credit blogger for All Business & American Express Small Business and author of "Eight Steps to Ultimate Business Credit" and "How to Build Business Credit with No Personal Guarantee." His articles and blogs have also been featured in Business Week, The Washington Post, The San Francisco Tribune, Scotsman Guide, Alltop, Entrepreneur Connect, and Active Rain.