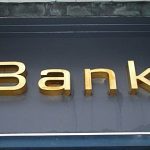 While most of you are familiar with the stories surrounding several national banks that have cut business credit lines for small business it's important to note that there are state banks, credit unions, and some regional banks that are issuing credit lines to small business. Qualifying for small business credit lines is not as difficult as you are led to believe.
When you are prepared and educated on the approval process you can have full confidence in knowing that you can obtain as much bank lines of credit as you need with as many banks as you wish. Now, let me be the first one to admit that the following information does not guarantee an approval but you can bet that it does greatly increase your chances.
Hopefully you already have a  business bank account and a comfortable relationship with a banking contact.  I suggest you apply for no more than a $50k line of credit because in most cases you will not have to provide tax returns or profit and loss statements. This makes the application process much easier with less paperwork. I have put together the following checklist for you that can be used with as many banks as you wish to establish lines of credit with:
Business credit file with a minimum 80 paydex score
Personal credit score of 680+
Bank rating classification of low 5 (minimum)
Balance rating classification of low 5 (3 mos prior to applying)
No NSF track record
Your small business banking history is vital to your ability of being able to get approved for a line of credit. Your bank will look to see how long that relationship has been established, so once you get your account set-up don't change banks! There's nothing wrong with having several business bank accounts and relationships with multiple banks.
Keep in mind that in order to qualify banks will refer to your business bank account because it reflects how you manage your cash flow. Lenders want to know that your business cash flow is capable of handling the business debt and expenses on a consistent basis. Bank accounts with low average daily balances, or that show many NSF returned checks, can get your business loan applications declined right away.
If a loan amount requires a $1,000 month payments then lenders need to see at least a "Low 5″ bank rating. Your "Bank Rating" is based on your average daily minimum balance over the last 3 months. Let's take a look at these numbers:
| | | | | |
| --- | --- | --- | --- | --- |
| Bank Rating | Account Balance | | Bank Rating | Account Balance |
| Low 4 | $1,000 – $3,999 | | Low 5 | $10,000 – $39,999 |
| Mid 4 | $4,000 – $6,999 | | Mid 5 | $40,000 – $69,999 |
| High 4 | $7,000 – $9,999 | | High 5 | $70,000 – $99,999 |
Three Factors Banks Review For Approving A Small Business Line Of Credit
1.  The first factor is your balance rating. This rating is your average minimum balance maintained in your account over a three (3) month period. $10,000 will rate as "Low 5″, $5,000 rates as "Mid 4″, $999 rates as "High 3″, and so on.  You need to maintain a minimum "Low 5" bank rating ($10,000) for at least 3 months. Unfortunately, without at least a "low 5″ rating, most lenders will assume your business has little ability to repay.
2.  The second factor is the bank rating cycle which is three (3) months. You'll want to have at least a low 5 for the three months prior to applying for a line of credit or larger loan.
3.  The third and final factor has to do with how you manage the account.  NSF (bounced) checks destroy bank ratings.  From this point forward, NSF checks are something you can't let happen. I would suggest that you add overdraft protection to your account as soon as possible.
This system works every time as long as you're personal credit scores are 680+ not in the low 500 range. If your scores are in the low 500's, it's best to start repairing your credit and consider a CD Secured loan with your bank. Remember, you can set up $50k credit lines with as many banks as you have accounts with! The best part of all is this is just using one of my business credit building strategies!
P.S. CLICK HERE to join as a business credit member and obtain access to my private list of banking contacts and business credit resources.
To Your Success!
About the Author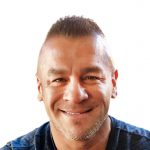 Marco Carbajo is a business credit specialist, author, speaker, and founder of https://businesscreditbuilders.org. Want to learn more about how to build business credit and obtain unlimited financing for your business? Claim Marco's popular FREE business credit seminar ($597 Value), available by simply submitting your email below =>