Easy Approval Net 30 Vendor
In today's post we are going to share with you an easy approval net 30 vendor that reports to Dun and Bradstreet, Equifax Business and Creditsafe.
Whether you're a startup or existing business, this is an easy way to get started building up your company's credit file.  First things first.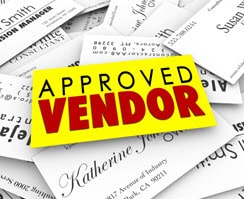 What is a Net 30 Vendor?
A net 30 vendor also known as a net 30 account, is a company who extends a credit line to another business with repayment terms of 30 days. Unlike a business credit card, with a vendor credit line you can only use it towards purchases at that particular vendor.
Also, purchases must be paid in 30 days whereas with a business credit card you can carry a revolving balance.
With this type of account your business is able to purchase a vendor's products or services using up to your approved credit limit with the balance being due in 30 days. When it comes to paying your invoices, we suggest to pay better than terms such as 10 days earlier than the due date.
Click to continue …