Startup Business Line of Credit
It's no secret that starting a business has a big laundry list of items that need to be tackled. From tasks such as developing your business idea, choosing and registering a business name, deciding on a legal structure, preparing your paperwork, and the list goes on and on.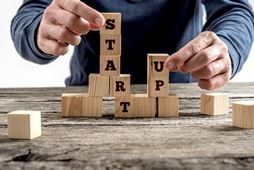 In today's post we will discuss a crucial item on the list; funding. I'm sure you'll agree access to funding is so important for starting, operating and growing your business. Although you may be using your own personal funds to launch the business what happens when unforeseen expenses occur?
One of the major reasons why startups fail is because they run out of cash. What frequently goes wrong, and leads to a startup running out of money, is that the owner failed to gain access to funding before their cash dried up. It's important to plan for growth right from the onset as opposed to waiting until you really need the cash.
Click to continue …