FICO® Score Open Access Program
Did you know over 10 billion FICO® Scores are used worldwide every year by lenders to make cr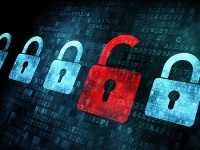 edit decisions?
It's no secret that the FICO® Score is the standard measure of consumer credit risk here in the U.S. and aboard. The FICO® Score is used in more than 20 countries, as well as the top 50 financial institutions and 25 largest credit card issuers and auto lenders here in the U.S.
It's amazing to think that a simple three digit number plays such an important role in our lives – whether it's for buying a car, house, insurance, getting a student loan, obtaining a credit card, renting an apartment, or even gaining employment.

Your three-digit number – the FICO® Score – can determine whether you can do these things and how much it will cost you. For the longest time this number used to be hidden from consumers until 2001 when you could view your score for a fee from a credit reporting agency or a credit monitoring service.
Fast forward to today and I'm sure you have heard that FICO® has rolled out a new program to allow consumer's access to their FICO® Scores for free. Now when you heard the word free I'm sure you may think there are some strings attached or something to enroll in, but the good news is this is the real deal.
Free is really free!
Under FICO®'s Score Open Access program, consumers can view their scores if the lender has signed onto the program. Now I know you're probably thinking that's the catch right? Well, not exactly, so far lenders such as Discover, Barclaycard and First Bankcard have signed on with many more in the process. FICO® estimates more than 25 million consumers will have free access to their credit scores.
If you're a cardholder of the following Barclay or First Bankcard co-branded credit card partners, you now have access to free FICO® Scores:
Barclaycard Ring, Barclaycard Arrival, Barclaycard Rewards, Juniper, Frontier and Carnival cardmembers
Union Bank, N.A., headquartered in San Francisco
New York Life Insurance Company
Scheels All Sports, a sporting goods retailer headquartered in Fargo, N.D.
Overstock.com, an online discount retailer headquartered in Salt Lake City
Sheetz Inc., a chain of convenience stores headquartered in Altoona, PA.
MidFirst Bank, headquartered in Oklahoma City
Technology Credit Union, headquartered in San Jose, CA.
Swagbucks, a Web rewards and loyalty destination headquartered in Redondo Beach, Calif.
Remember the quote "Nothing is more powerful than an idea whose time has come." This idea of free access to your FICO® Scores is definitely an idea whose time has come.
Gone are the days of the mysterious FICO® Score used by lenders. With over 56% of consumers in the U.S. having no idea what their credit score is or how to improve their credit score– creating more transparency in the credit reporting industry is exactly what is needed.
Stay tuned as we will continue to update you on new lenders that sign onto the FICO® Score Open Access program as it continues to gain momentum.
Looking for ways to improve and maximize your FICO® Scores? Submit your name and email below to receive my FREE course '7 Steps To Superior Credit' ($497 value) =>

To Your Success In Business and in Life!
Did This Blog Help You? If so, I would greatly appreciate if you like and shared this on Facebook.
About the author
Marco Carbajo is a business credit expert, author, speaker, and founder of the Business Credit Insiders Circle. He is a business credit blogger for Dun and Bradstreet Credibility Corp, the SBA.gov Community, and All Business.com. His articles and blog; Business Credit Blogger.com, have been featured in 'Fox Small Business','American Express Small Business', 'Business Week', 'The Washington Post', 'The San Francisco Tribune','Alltop', and 'Entrepreneur Connect'. You can also find Marco on Google+.
Image courtesy of FreeDigitalPhotos.net