Business Credit for New Business
The best way to build credit for a new business is to first structure your company so it is treated as a separate legal entity.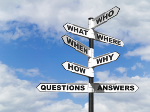 If you currently operate your business as a sole proprietorship then you are personally responsible for all the debts and liabilities of your company. If your company is sued or fails to meet its payment obligations then you risk losing personal assets and good credit ratings as well.

By incorporating your business you can establish a credit profile for your company with the major business credit bureaus.
After incorporating you will need to obtain a Business Federal Tax ID Number or Employer Identification Number. This is the number that you will use to get registered with the business credit bureaus like Dun and Bradstreet. You will also be required to furnish this number when you apply for credit for your new business.
Make sure your company records, state filings and business licenses are up to date prior to applying for credit. In addition, get a 411 business listing so suppliers or lenders can complete this verification during the underwriting process.
After you meet these requirements you will be ready to build business credit for your new business and the best place to begin is with suppliers.
Did you know that vendor credit is the second largest source of capital for mega companies such as Wal-Mart?
You can purchase products from suppliers like office supplies, computers, and marketing materials with payment terms ranging from net 30 to net 60 days.
Focus on applying for credit with suppliers that provide products that your company can use on a regular basis. Making frequent purchases and paying invoices on time builds business credit history and improves a company's creditworthiness.
In addition, you can have your existing trade experiences added to your company credit file with Dun and Bradstreet's Self Monitor service. Unfortunately this is the only bureau that allows you to add trade references to your files.
As a new business it can be tempting to simply operate as a sole proprietorship but in order to build credit for a new business you will need to structure your company as a separate legal entity.
Finally, utilize the largest source of small business lending in America known as "trade credit" or "vendor credit".
By building business credit for a new business you will improve your company's image and financing potential since businesses can obtain 10 to 100 times greater credit then an individual can.
Ready to build credit for your new business? Become a member of my Business Credit Insiders Circle and gain access to a proven step-by-step business credit building system. A system that provides you access to vendor lines of credit, fleet cards, business credit cards with and without a PG, funding sources and lenders that report to all the major business credit bureaus. Submit your name and email below for details and receive a free audio seminar ($597 value) =>

About the author
Marco Carbajo is a business credit expert, author, speaker, and founder of the Business Credit Insiders Circle. He is a business credit blogger for AllBusiness, a subsidiary of Dun and Bradstreet and author of "Eight Steps to Ultimate Business Credit" and "How to Build Business Credit with No Personal Guarantee." His articles and blogs have also been featured in American Express Small Business, Business Week, The Washington Post, The San Francisco Tribune, Scotsman Guide, Alltop, Entrepreneur Connect, and Active Rain.