Licenses and Permits for Small Business
Business licenses and permits serve many purposes such as collecting appropriate taxes,
regulating business practices, protecting individual(s) operating and owning the business, and protecting public health and safety.
Before you can legally begin to operate a business any licenses and permits that are required by federal, state, and local governments must in place.

Failing to comply could jeopardize your business and leave you facing legal and monetary penalties. And in today's economy, governments have an increased vigilance for business license evaders.
The dangers of not being licensed include:
You will be unable to open your new location
You will be unable to include the new product, service, or structure for your business
You will be unable to open your doors for business
You will incur costly penalties and interest
Nearly all small businesses are required to have one or more business licenses and permits. With over 70,000 separate licensing jurisdictions in the country and each having its own licensing requirements how do you ensure your business is in compliance?
First, let's review some of the most common types of licenses and permits for small business.
Operational License – This is a license required for your business to operate in your city or Local County.
Home Occupation Permit – If you run a home-based business many local governments require that you obtain this permit.
Zoning and Land Use Permit – Depending on your local government there are certain zoning laws preventing certain types of business activity.
Building Permit – Any type of remodeling or building development for commercial use requires this type of permit.
Health Department Permit – If your business involves any type of food preparation and/or selling of food then you will need this permit.
Sales Tax License/Sellers Permit – Required for businesses selling almost all types of products and services.
Fire and Police Department Permit – Mainly used for businesses that deal with large amounts of customers like bars, taverns, and nightclubs.
Alarm Permit – Used for a business that has an alarm connected to a monitoring service.
Special State-Issued Business Licenses/Permits – These licenses are required for businesses that sell products like liquor, lottery tickets, gas, and firearms.
Special State-Issued Occupational Licenses – If a business is involved in any services such as medical care, auto repair, real estate sales, tax services, insurance sales, cosmetology, and legal services it will be required to have this license. This is in addition to any professional license that you may have to acquire for your business.
To ensure your business is in compliance find out which business license or permit you need by contacting the agency within your state that oversees corporations.
Secondly, utilize the Business License and Permits Search Tool provided by the SBA. This tool allows you to get a listing of federal, state and local permits, licenses, and registrations you'll need to run your business.
As an alternative to doing it on your own, you can choose to hire a company that provides a business license service. This can save you significant time since all the research and required licenses and permits are obtained on your behalf.
Don't make the mistake of operating a company without the required business licenses and permits.  You not only jeopardize the operation of your business but face stiff penalties and legal ramifications as well.
Ready to meet all your compliance requirements for building business credit? Become a member of my Business Credit Insiders Circle and gain access to a proven step-by-step business credit building system. A system that provides you access to vendor lines of credit, fleet cards, business credit cards with and without a PG, funding sources and lenders that report to all the major business credit bureaus. Submit your name and email below for details and receive a free audio seminar ($597 value) =>

About the author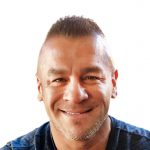 Marco Carbajo is a business credit expert, author, speaker, and founder of the Business Credit Insiders Circle. He is a business credit blogger for AllBusiness, a subsidiary of Dun and Bradstreet and author of "Eight Steps to Ultimate Business Credit" and "How to Build Business Credit with No Personal Guarantee." His articles and blogs have also been featured in American Express Small Business, Business Week, The Washington Post, The San Francisco Tribune, Scotsman Guide, Alltop, Entrepreneur Connect, and Active Rain.