Credit Rating Repair
Are you familiar with the phrase "Choosing a business partner is like choosing a wife or husband?"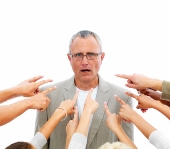 Compatibility, open communication, passion, trust, a solid work ethic and expertise are just a few of the qualities that we look for in a good business partner.
Having skin in the game is just as important. When a partner invests his own money into the business it deepens the level of commitment and attitude towards it. It provides a greater sense of ownership and responsibility.

But having money invested is just one piece of the puzzle. How your business partner manages money is the other.
Is your business partner fiscally responsible and creditworthy?
As you know good credit reports and scores are key indicators of how well an individual manages his financial responsibilities.
A positive personal credit rating will tell you that he's good at managing money and is considered creditworthy in the eyes of lenders. It shows he takes care of his obligations and does not overextend his credit capacity.
When you and your business partner have good personal credit ratings it can benefit your business in many ways. For example, you can secure financing to develop, grow and expand your business much faster and easier since lenders use credit scores in its decision making process.
On the other hand if your business partner has bad credit it can hurt your chances for getting financing. For example, when you apply for a business line of credit, banks require all owners with a 20% or greater ownership in the business to be included on the application. When one of the applicants has a bad credit rating a lender may deny your request for credit. So what should you do if your business partner has bad personal credit?
Here are four ways to overcome bad credit and repair a credit rating:
1)      Transfer of Ownership – When two partners in a corporation own 50% each and one partner has excellent credit while the other has bad credit you can transfer 100% of the business to the partner with the strong credit rating. This is specifically helpful when applying for a line of credit with a bank. This transfer of ownership is done privately and is simple to complete and can easily be filed in your corporate record keeping book. Consult with your CPA and attorney if this is something that you would consider but remember the transfer of ownership can be transferred back as well.
2)      Find a Potential Partner – If you are the sole owner and have bad credit then finding a potential partner with good credit is also an option. One of the preferred ways to accomplish this is having a spouse become the official owner of the company because he or she has great credit.
3)      Establish Business Credit – Regardless of whether you or your partner have bad credit you should definitely work on building credit in the company's name. There are thousands of suppliers willing to extend credit to your business without a personal credit check. As you continue to build stronger business credit ratings the less of a role personal credit will play in acquiring financing for your company.
4)      Start a Personal Credit Recovery Plan – While establishing corporate credit your partner should work on rebuilding a bad credit report. Having a plan in place to restore his good credit rating is critical. This plan should consist of credit restoration, new credit and credit management.
If your business partner's bad credit is holding you back don't worry because the good news is now you have some real solutions and proactive steps that you and your business partner can take to overcome this temporary hurdle.
Ready to rebuild your personal and business credit? Become a member of my Business Credit Insiders Circle and gain access to a proven step-by-step business credit building system. A system that provides you access to vendor lines of credit, fleet cards, business credit cards with and without a PG, funding sources and lenders that report to all the major business credit bureaus. Submit your name and email below for details and receive a free audio seminar ($597 value) =>
About the author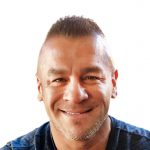 Marco Carbajo is a business credit expert, author, speaker, and founder of the Business Credit Insiders Circle. He is a business credit blogger for AllBusiness, a subsidiary of Dun and Bradstreet and author of "Eight Steps to Ultimate Business Credit" and "How to Build Business Credit with No Personal Guarantee." His articles and blogs have also been featured in American Express Small Business, Business Week, The Washington Post, The San Francisco Tribune, Scotsman Guide, Alltop, Entrepreneur Connect, and Active Rain.