Chase Ink Business Credit Card
Is an incentive like a $500 welcome offer enough for you to consider applying for a company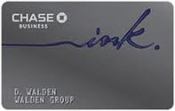 credit card with Chase?
How about if you could earn cash back on all your business purchases?
While these are just a few of the features that Chase includes in its Ink Business Credit Card do you know how all the features work and how to qualify for them?
With every credit card it's important for you to fully understand the pricing, terms and conditions before you apply.

Have you ever heard of the default APR rule?
It's the interest rate applied to your balance once your credit card is in default. The triggers for this vary for different credit cards so don't you think it's important to know what the triggers are?
Sure the perks and rewards are great but make it a priority from this point forward to know the good, the bad and the ugly with each card you consider applying for.
In this particular post I will be covering the Chase Ink Business Credit Card.
Here are the key features:
$500 Bonus Cash Back
Earn up to 5% Cash Back on Eligible Purchases
0% Intro APR
Free Employee Cards
First, let's review how you can earn the $150Bonus Cash Back
Here is how it works:
Once you make your first purchase with your new card you will receive bonus points depending on the current offer.  Remember, it takes about 6 to 8 weeks for the bonus points to post to your account so be patient. Once the points are posted you can choose to redeem it.
Now keep in mind that your first purchase does not include balance transfers or cash advances, or using any checks that access your account.
OK, now for the bad news.
This offer is only available to first-time card members so if you had a previous or existing account with Chase than you're out of luck.
Up to 5% Cash Back on Purchases
Here is how it works:
You can earn up to 5% cash back on select business categories such as office supplies, wireless, land-line, and cable services (including bundled TV, high speed internet, and phone).
However, purchases made at superstores, warehouse clubs and discount stores are not eligible to receive additional points on category purchases.
0% Intro APR
You can save money on your business purchases and balance transfers with a 0% intro rate for the first 6 months. But after that the APR goes up based on you and your company's creditworthiness.
One of the most important things you should know is the default APR rule. If you fail to make your minimum payment by the due date, exceed your credit line, or make a payment that is returned unpaid on this account or any other account or loan you have with Chase or any of its related banks your APR goes up to 29.99%.
So don't be late and don't exceed your credit limits!
Free Employee Cards
You can request additional Ink Cash Cards for your employees' business expenses and earn cash back on their purchases. You can also set spending limits for each card and stay in complete control of your account with custom text or e-mail alerts.
All in all the Chase Ink Business Credit Card is a great card for earning cash back rewards. With greater insight into the details and requirements you can make a well informed decision on whether or not this card is best suited for you and your business.
What other features do you like to see offered in a business credit card?
Looking to apply for business credit cards that build your company's credit? Become a member of my Business Credit Insiders Circle and gain access to a proven step-by-step business credit building system. A system that provides you access to vendor lines of credit, fleet cards, business credit cards with and without a PG, funding sources and lenders that report to all the major business credit bureaus. Submit your name and email below for details and receive a free audio seminar ($597 value) =>

About the author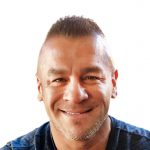 Marco Carbajo is a business credit expert, author, speaker, and founder of the Business Credit Insiders Circle. He is a business credit blogger for AllBusiness, a subsidiary of Dun and Bradstreet and author of "Eight Steps to Ultimate Business Credit" and "How to Build Business Credit with No Personal Guarantee." His articles and blogs have also been featured in American Express Small Business, Business Week, The Washington Post, The San Francisco Tribune, Scotsman Guide, Alltop, Entrepreneur Connect, and Active Rain.