Getting Business Credit
Are you looking for a business-friendly creditor?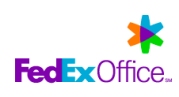 Does your company need printing services for brochures, flyers, newsletters, business cards, and other business documents?
How about getting corporate credit from FedEx Office which is the 7th largest printing company in America?

I'm sure you've heard of Kinko's but did you know that FedEx purchased this company back in 2004 which then became known as FedEx Kinko's.
While today it's known as FedEx Office it provides small business owners like you the opportunity to open a net 30 account so you can purchase online printing, lamination, binding and other document services.
Not only will opening a commercial charge account from FedEx Office help you conserve your company's cash flow but it will also enable you to build credit history for your business too.
This is just one example of the many ways to get business credit without putting your personal credit at risk.
Some other benefits include:
No annual or monthly fees
Track company purchases and spending patterns
Preferred pricing for your business
Exclusive offers for commercial accounts
In order to open a commercial account all you need is your company's information including its Federal Tax Identification Number and Dun and Bradstreet Number so they can check your credit.
The approval will be based solely on your company's credit and does not require a personal credit check or personal guarantee. Once you get approved make sure you use your credit on a regular basis so you can build positive payment history on your DNB file.
Here's how to apply:
First you will need to click on the Fed Ex Office tab located at the top right corner of the web page. Next, scroll down towards the bottom of the page and under the section labeled "Accounts" select the "Open an Account "option.
Click on the "Request a new FedEx Office invoiced/charge account" and then select the "Request a new invoiced/charge account" to begin the application process.
Complete the online application in its entirety and select the "Yes" option for adding a FedEx Office card with your new account. There's also a short questionnaire they ask regarding what you plan to spend each month.
Finally, make sure you read the terms and conditions and check "I accept" if you agree. Once you click on the "Submit" tab your application will be processed.
Once your account is opened you need to consistently use it. For example, if you receive a $500 credit line, you should make purchases each month for a period of at least a year. This shouldn't be too difficult when it comes to your company's printing needs.
Don't make the mistake of submitting one order and then another one three months later. You need to consistently use your new credit line with FedEx Office each and every month.
Also, pay-off your invoice at least 15 to 20 days early because this can have a very positive impact on your business credit report.
By getting business credit with FedEx Office you can purchase printing services your company needs while helping conserve cash flow and establishing the creditworthiness of your company.
What other business friendly creditors are you using?
Looking to get business credit for your company? Become a member of my Business Credit Insiders Circle and gain access to a proven step-by-step business credit building system. A system that provides you access to vendor lines of credit, fleet cards, business credit cards with and without a PG, funding sources and lenders that report to all the major business credit bureaus. Submit your name and email below for details and receive a free audio seminar ($597 value) =>

About the author
Marco Carbajo is a business credit expert, author, speaker, and founder of the Business Credit Insiders Circle. He is a business credit blogger for AllBusiness, a subsidiary of Dun and Bradstreet and author of "Eight Steps to Ultimate Business Credit" and "How to Build Business Credit with No Personal Guarantee." His articles and blogs have also been featured in American Express Small Business, Business Week, The Washington Post, The San Francisco Tribune, Scotsman Guide, Alltop, Entrepreneur Connect, and Active Rain.