Rebuild Credit After Bankruptcy
Tired of hearing about the devastating impact a bankruptcy has on your credit?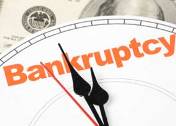 Can you recover from bankruptcy even though it stays on your credit reports for the next ten years?
Well, let me answer with a resounding yes and more importantly I'll give you some real solutions on how you can recover and start establishing credit after bankruptcy.

Even though the majority of information circulating the internet simply tells you to go get secured credit cards there's a lot more to rebuilding your credit than that alone.
First of all I would suggest not one, not two, but at least three new positive trade lines reporting on your files to get you started on the right track.
Your new active trade lines should reflect the following for maximum score benefits:
Favorable credit limits
Positive payment history
Low debt to credit limit ratios
Now you're probably wondering how anyone can possibly obtain any decent sized credit limits fresh out of bankruptcy but let me be the first to tell you it's possible and I'm about to show you how.
Here are five steps you can take right now to rebuild your credit after bankruptcy:
Step 1 – Begin a Credit Repair Plan
Whether you decide to work on repairing your personal credit on your own or decide to enroll in a reputable credit repair service you should definitely implement a plan. Many times certain items listed on your credit report may be inaccurate or may not reflect the actual status of a particular account.
For example, you may have accounts showing as open collections that should be listed as discharged in bankruptcy. Another common issue is duplicate negative listings where a creditor is guilty of reporting one account twice on your reports. This also happens quite a bit with collection agency accounts as junk debt buying continues to grow exponentially.
Step 2 – Establish a Personal Line of Credit
Imagine if a store like Best Buy offered you a $5k line of credit if you made an initial purchase of $300 or more at its store. Would that be an offer you would be willing to take to start rebuilding your credit?
The good news is there are companies in the marketplace right now that offer these types of incentives and credit limits to attract new customers while offering a way to rebuild your personal credit reports.
Once you set up your account you can continue to use this line of credit towards the purchase of thousands of products the company offers and it's important that you do so you can continue to build positive payment history
Step 3 – Open a 2nd Personal Line of Credit
Remember, it takes more than just one positive account to start establishing your creditworthiness so with a second personal line of credit you can increase your overall credit capacity.
Step 4 – Set Up a Secured Credit Card Account
Now that you have two personal lines of credit you should also open a secured credit card account with a reputable bank. Be sure to check out my recent post on my Top 3 Secured Credit Cards that Rebuild Credit. Avoid opening a credit card with a high risk lender because it can hurt your credit scores in the long run.
Step 5 – Build a Positive Payment History
Opening new accounts is just the beginning because now that your credit reports are showing that lenders and creditors are extending credit to you a positive payment history will show how you handle it.
So keep your usage at no more than 30% and always pay your bills on the due date or ahead of time if possible.
You can always rebuild your credit after bankruptcy if you have a solid plan that you put into action. Remember, credit is trust and in order to build that trust you have to lead by example through proper action, positive activity, and unwavering accountability.
Ready to repair, restore and reclaim your excellent credit scores? Submit your name and email below and receive my FREE course '7 Steps To Superior Credit' ($497 value) =>

To Your Success In Business and in Life!
Did This Blog Help You? If so, I would greatly appreciate if you like and shared this on Facebook.
About the author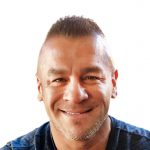 Marco Carbajo is a business credit expert, author, speaker, and founder of the Business Credit Insiders Circle. He is a business credit blogger for Dun and Bradstreet Credibility Corp, the SBA.gov Community, Business.com, About.com and All Business.com. His articles and blog; Business Credit Blogger.com, have been featured in 'Fox Small Business','American Express Small Business', 'Business Week', 'The Washington Post', 'The New York Times', 'The San Francisco Tribune','Alltop', and 'Entrepreneur Connect'.