Business Credit Lenders
In the past big used to matter in every aspect of business but as we all know times have certainly changed and as Seth Godin says it best 'Small is the New Big'.
Whether you run a business from your home or a small office qualifying for corporate credit will require that you have a 'Big' business structure in place.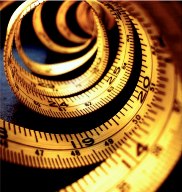 Now I'm not talking about the big office or big staff or even a big elaborate PBX phone system. What you do need is the basic operational components that make your business a real business in the eyes of business credit lenders.
By incorporating your business you are certainly moving in the right direction but that alone doesn't give you a business credit green pass and open the financing floodgates.
However, with a corporation or LLC your company is treated as a separate legal entity and operates in its own capacity on behalf of the shareholder. It conducts business, generates revenue, hires staff and pays its own taxes.
With that said there's still many other guidelines that your company will need to conform to in order to qualify for credit. The list below is a sample of some of the basic things you should have in place that will not only help your credit approval rate but also increase sales as well.
Business Phone
Having a dedicated phone line for your business is mandatory. Now you don't have to go out and hire someone to field calls just be sure the messaging system identifies your company name. You also will need to get your number listed with certain directories which corporate credit lenders use to verify your company information.
Business Address
Whether you have a brick and mortar location or work from home it's important to have a physical location for your company. Lenders can verify your business address and may even schedule an onsite visit. 
Using a virtual office usually doesn't work because these services use the same address and suite number for all the companies so your address can never be verified.
Company Web site
An online presence is almost mandatory if you want to be considered a real business. It also provides lenders and creditors a quick snapshot of what your company is about and what products and services you have to offer.
I wouldn't suggest going with a free web site and free hosting because it shows and the goal here is to create a real business so don't side step this one but don't break the bank either. Just create a nice professional looking site and be sure to register a domain name preferably a dot com.
Company Email Address
This is another one of those small items that make a difference both with lenders and potential customers. A dedicated email is another thing that impacts how your business will be portrayed. For example, what sounds more professional to you [email protected] or [email protected]?
Obviously the company email address sounds much more professional and automatically portrays you as a real business compared to just using a free email account.
Business Bank Account
Many of the credit applications will require a bank or bank loan reference and some even require a bank contact name and phone number. Before you open a small business checking account I would suggest identifying the specific loan products that you will need.
Every bank has its niche and specialty loan products and some banks are even more small business friendly than others. Also make sure you have a nice rapport with your banker because a lender may give him a call inquiring about your company's standing with the bank.
These are just a few of the many corporate conformity guidelines I cover with members. While small is the new big in today's business environment it makes all the difference in the world to treat your business as if it is a 'Big' business.
Are you ready to launch or establish a creditworthy company? Become a member of my Business Credit Insiders Circle and gain access to a proven step-by-step business credit building system. A system that provides you corporate conformity solutions, access to premium vendors, business credit cards, funding sources and lenders that report to all the major business credit bureaus. Submit your name and email below for details and receive a free audio seminar ($597 value) =>

About the Author
Marco Carbajo is a business credit expert, author, speaker, and founder of the Business Credit Insiders Circle. A web based membership helping business owners obtain business credit with no personal guarantee. He is a weekly columnist for Dun & Bradstreet Small Business Solutions, a business credit blogger for All Business & American Express Small Business and author of "Eight Steps to Ultimate Business Credit" and "How to Build Business Credit with No Personal Guarantee." His articles and blogs have also been featured in Business Week, The Washington Post, The San Francisco Tribune, Scotsman Guide, Alltop, Entrepreneur Connect, and Active Rain.