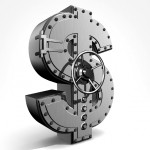 We all know that banks are in caution mode right now and suspending business credit lines is obviously an effective way to reduce the risk on a bank's balance sheet. As they continue to cut small business credit lines what can you do to protect yours?
Not too long ago a close friend of mine who own a digital imaging company based here in Michigan had his line of credit frozen and the explanation from the bank was that his house had lost over 30% of its value. It didn't matter that he was never late on payments and was a long standing customer for over 10 years.
Rather than continuing to talk about the negative impact it's had on thousands of business owners I would prefer to share with you specific factors that flag and trigger a bank to change the terms of your business credit lines. To prevent a bank from cutting yours, you need to reduce your risk level.
Avoiding the following red flags will reduce your risk level and keep your business off the radar screen.  Keep in mind that while these are not the only factors they are the most common ones.
Missed Payments
Missing payments can easily raise a red flag so at all costs catch up on overdue payments and pay more than the minimum.
Poor Financials
Banks re-evaluate their business customers using their tax returns and projected income statements to determine their creditworthiness.  Weak earnings for the year can trigger an adjustment to the terms of your line of credit.
Reduced Bank Rating
For example – If your balance rating was a "Low 5" ($10k for 3 month period) and drops below to a "Mid 4" ($5k for 3 month period)
Depreciated Value
If you have secured your credit line using collateral that has depreciated in value or business receivables that have reduced significantly then in order to stay off the radar add additional collateral to offset the depreciation.
Lower Credit Scores
A drop in credit scores and new derogatory items showing up on personal credit files are a major contributor to credit lines being cut across the country. Avoid making large purchases on credit cards that could put your debt to credit limit ratio above 30%. In addition be sure to monitor your credit on a regular basis and avoid inquiries.
One of the best ways to protect your business credit lines is by NOT putting all your banking and lines of credit in one basket. It scares me to think of how many business owners across the country have put total dependence on one bank to handle all their deposits, withdrawals, checks, savings, credit lines, loans, credit cards and so on.  It's important to diversify your business banking relationships and credit lines.
By establishing multiple business credit lines with several banks will put you and your business in a much safer and stronger position. So if one of your banks happens to reduce or even cancel your business credit line you still have several other credit lines readily available.
You can protect your business credit line during these tough economic times but it requires you to be proactive and diligent in reducing your overall risk level.
To access business credit insider secrets, premium vendors, leasing companies, business credit cards, and lenders that report to all the major business credit bureaus become a member of my Business Credit Insider's Circle. Submit your name and email below for details and receive a free audio seminar ($597 value) =>
To Your Success!
Marco Carbajo
About the Author
Marco Carbajo is a business credit specialist, author, speaker, and founder of the Business Credit Insider's Circle. He is a weekly columnist for Dun & Bradstreet Small Business Solutions, a business credit blogger for All Business & American Express Small Business and author of "Eight Steps to Ultimate Business Credit" and "How to Build Business Credit with No Personal Guarantee." His articles and blogs have also been featured in The Scotsman Guide, Alltop, Entrepreneur Connect, and Active Rain.